"I just love waiting in line," said no one in the history of the world.
Indeed, the age-old custom of waiting in line wastes the average person up to two years of their life.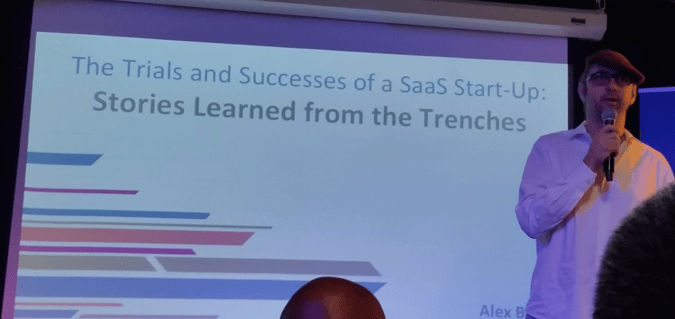 In a presentation delivered at Innovate Pasadena's "Friday Coffee Meetup" on October 14, Dr. Alex Bäcker recounts the genesis of Qless technology – a platform that finally affords a modern savior to the outdated practice of queuing. As our founder and CEO here at Qless, Alex also shares the trials and successes of a SaaS start-up with 19 practical lessons for entrepreneurs learned from the trenches.
Over 130 people attended this inspirational presentation! Among the interesting connections made that morning, we were fortunate to meet Trillium Smith and gain his business Trillium Massage as a new customer. As part of the deal, Trillium now offers on-site professional chair massages to our employees based at Qless headquarters in Pasadena. A win-win! 🙂