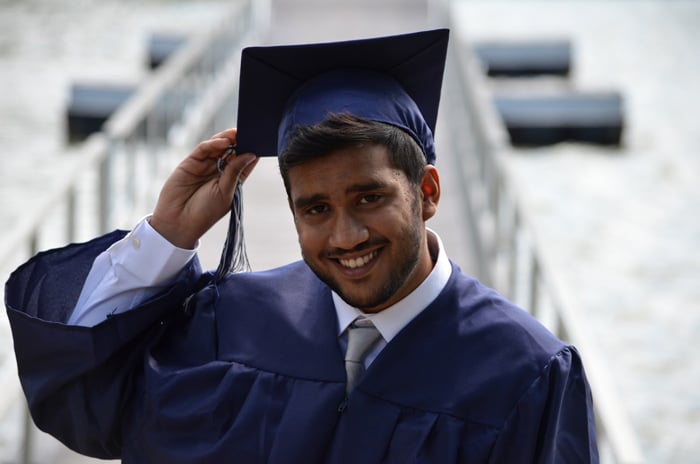 For many students, college is a transformative and invigorating experience. Broadening one's horizons and learning new things while forging bonds with like-minded individuals can be immensely satisfying.
That said, student life isn't entirely frustration-free. Colleges are complex systems with deep infrastructure, and despite the best intentions of staff and administrators, encountering some disorganization is to be expected. As colleges attend to the needs of thousands of students, important paperwork can go missing and wait times for student services can be excessive, leading to occasional frustration and delays.
Fortunately, digital take-a-number systems are effective at mitigating many campus-wide annoyances. By reducing wait times and increasing overall campus efficiency, these systems can boost overall student satisfaction and campus morale — two factors that are positively correlated with student success and achievement.
1) Save Time and Cut Down on No-Shows with Appointment Reminders
The turbulent nature of college life can often result in students missing their appointments with various student services, including the advisory and financial aid departments.
No-shows aren't just time-wasters for college staff and students, though: they also reduce overall campus productivity and morale. While some students skip out on appointments due to time constraints, many time slots go unfulfilled due to mere forgetfulness, and the consequences can be devastating. Students who miss their appointments lose out on the valuable insight of college advisors, and, likewise, advisors are forced to spend less time instructing and educating students.
Thankfully, many digital take-a-number systems can automatically remind students of their upcoming appointments via text (SMS) or phone message. By sending automatic appointment reminders, students can stay on top of their appointments and college staff can reduce no-shows without ever having to pick up the phone. As a result, appointment notifications can actually boost overall campus productivity and morale.
2) Make Appointment Reservations Easy for Students & Staff
Allowing students to book their on-campus appointments is a great way to save time and reduce the frustration of long lines and queue times. However, some digital take-a-number systems take self-booking a step further by allowing students to book appointments online in several convenient ways.
With services like Qless, students can join a virtual appointment queue via their mobile phone, website, or an on-site kiosk. By providing students with more than one way to join various queues around campus, colleges can improve the accessibility of their services and accumulate more bookings overall.
Some digital take-a-number systems allow college staff to accept both walk-ins and appointments simultaneously without compromising the integrity of their schedule. With this feature, staff members can take walk-in appointments when schedule openings appear while continuing to prioritize the students who reserved their timeslots in advance. If a student cancels their appointment, the system will notify college staff members that a slot is available, allowing them to quickly reassign the appointment as necessary.
3) Improve Campus Satisfaction
Simply put, nobody likes to wait. Prolonged waiting periods and long queue times can severely dampen campus morale, clutter hallways, and make students reluctant to file paperwork or schedule advisory appointments, despite their necessity.
However, numerous campuses have found great success in implementing digital take-a-number systems. By optimizing campus queues, these systems allow colleges to decrease wait times and attend to the needs of more students in a shorter time frame.
For many colleges, improving queue efficiency also comes with the added benefit of increasing campus satisfaction rates. When students and staff feel that their time is being respected on campus, they're more likely to have a higher level of appreciation for their college or university.
As it turns out, higher campus satisfaction directly translates to improved student retention, too. In our research, elevating campus morale by introducing digital take-a-number systems can reduce student attrition rates by up to 50%. As an added bonus, happier students are also much more likely to recommend a college to friends or family members when they've had positive campus queue experiences.
4) Refine & Optimize Queues with Detailed Data Reporting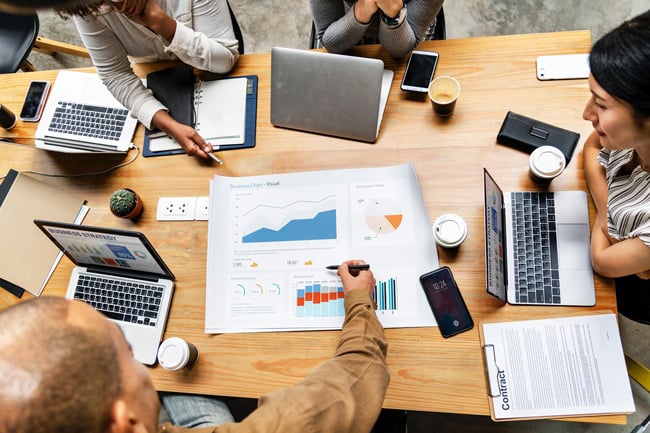 Due to complex infrastructure, identifying a campus's efficiency shortcomings can be extremely difficult. The average college is made up of numerous departments, hundreds of staff members, and dozens of individual systems. Without meaningful data reports, attempting to identify what's working and what isn't can feel fruitlessly futile.
Fortunately, digital take-a-number systems often feature built-in data reporting features that can help college staff members and administrators analyze the overall efficiency of their queues. By examining collected data such as no-show rates, service outcome, duration, and average wait times, college staff can work towards refining their services and improving the overall campus experience.
With remote queueing services like Qless, accessing queue data is always intuitive and user-friendly. With just a few clicks, administrators can compare the performance of multiple queues across campus directly through their browsers. You can even view queue data by hour, day, week, month, or year, and visualize reports via graphical and tabular formats.
The best digital take-a-number systems also allow you to export your queue data reports directly to Microsoft Excel or other spreadsheet programs. From here, you can print, store, or compare reports in accordance with your preferences.
5) Expedite Document Processing
For students, a new semester often brings feelings of excitement for new classes and lessons. However, taking steps towards one's ideal future usually necessitates a significant amount of document processing, including class registration, transcripts, and other essential paperwork. To ensure that they're prepared for their upcoming semester, students are frequently required to make multiple stops at various student services departments to exchange documents.
While this process is straightforward in theory, results can vary in application. Without a digital take-a-number system or another way to manage lines, student services departments are often overwhelmed by an influx of student requests at specific times of the year. If these departments are compromised by disorganization and understaffing, wait times can skyrocket and service interruptions can become commonplace. As a result, students may struggle to get their paperwork submitted and approved on-time — a scenario that's both frustrating and worrying.
However, with digital take-a-number systems, colleges can streamline their document processing services by allowing students to queue remotely. These systems guarantee students a spot in line and keep queuers updated by automatically sending queue notifications and wait time estimates by text (SMS) or phone message. If a student in-queue realizes that they won't be able to continue waiting due to time constraints, leaving the queue is as easy as clicking a button or texting the system.
6) Integrate Versatile Kiosk Systems & Queue Management Applications
Some digital take-a-number systems support the installation of digital kiosks, which can drastically simplify the campus queueing process.
With digital kiosks, student services staff can devote more of their attention to their interactions with students and less time arranging and scheduling appointments. Kiosks make booking a breeze for students too. Instead of waiting in line to confirm their arrival and book an appointment slot, students can check-in via on-site kiosks and wait for their turn wherever they'd like. From here, digital take-a-number systems will notify students via phone when their position in the queue is approaching.
Queue management systems like Qless feature support for multiple electronic kiosks that can be implemented within various campus departments. Many kiosks models are wireless and even offer optional ticket-printing functionality for colleges that prefer an old-school approach to queue management.
Some electronic kiosk options include:
Freestanding kiosks
Wall-mounted kiosks
Counter-mounted kiosks
To further streamline the queueing process, the best digital take-a-number systems also offer queue management apps for mobile devices. These comprehensive mobile apps allow clerks to manually add students to queues, identify how long students have been waiting, and summon students when they're next in line.
Alone, kiosks and mobile queue management apps are both fantastic ways to optimize your college queues. But, when combined, these two features can drastically increase the efficiency of campus queues and transform nearly any college experience for the better.
Optimize Your Campus Experience with Qless
Qless is a digital take-a-number system that bolsters the efficiency and optimization of college campuses by providing a full suite of robust queue management features. Whether you're using Qless via iOS, Android, or your web browser, Qless is built for the wireless age and embraces the convenience of mobile solutions. Using our service, college students can join queues around campus in seconds via their mobile phone, freeing them from extensive wait times and long lines.
Qless is trusted by numerous colleges around the world, including The University of Texas at Dallas and Santa Monica College. Our clients have used Qless to:
Boost student satisfaction rates and reduce frustration
Improve the efficiency of their student services
Collect actionable insights via built-in data reporting
Increase campus reputation
Decrease student attrition
To learn more about how our digital take-a-number system can help enhance your student experience, contact us to reserve your Qless demo today!