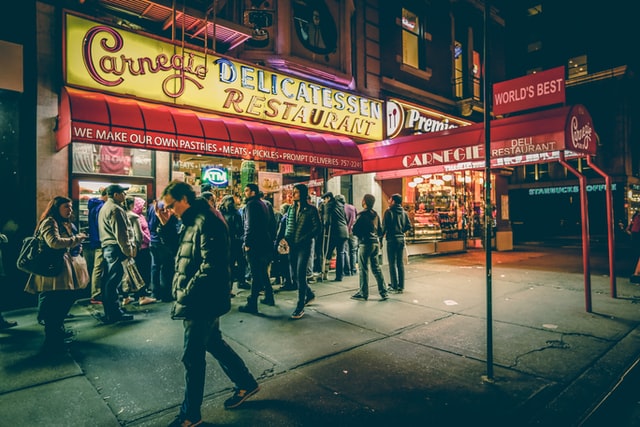 No matter what kind of business you have, you can't get around the fact that waiting in line is a part of daily life for many industries. But thanks to innovative appointment queue technology, spending all day in line to get where you need to go can soon be a thing of the past. Here are some reasons you may want to look into getting Qless, a digital line management app that has changed the way many businesses work.
A Boon For All Industries…
As we mentioned, getting in line is a natural part of almost every interaction you have in public life, whether that means waiting for a cup of coffee from your barista, a deposit slip from your bank teller, or an appointment from your doctor. Our appointment queue app can, and has, worked for every single one of these industries and many more. Any good online scheduling solution needs to take into account all the differences between every possible business that could use it, and with the flexibility and versatility of Qless, you can rest assured that no matter what the line is forming for, our tech will make the experience that much easier and faster.
…And For Customers And Employees Alike
Replacing your outdated line system with a cutting-edge appointment queue app has many benefits, but the most important one may be the satisfaction it provides to not just your customers, but your workers as well. Our data has shown that Qless can boost staff productivity by up to 90%, and increase customer retention between anywhere from 70% to 95% on average. Fixing the way your lines work not only increases customer satisfaction by letting them get to the objects of their desire earlier, but it also allows employees to do better by using our appointment queue technology to cut down on busywork and provide your patrons with the service and care they deserve.
Try Qless For Yourself
We would never expect you to simply take our word for it that Qless is an online scheduling solution that can improve your bottom line by leaps and bounds, which is why we offer a free business demo to all interested parties who want to see how it works firsthand before making a financial commitment. And if you have any questions about our appointment queue system that have not been answered here, feel free to get in touch with us directly. No matter what kind of business you run, you can expedite your goals by cutting the lines and joining forces with Qless today.