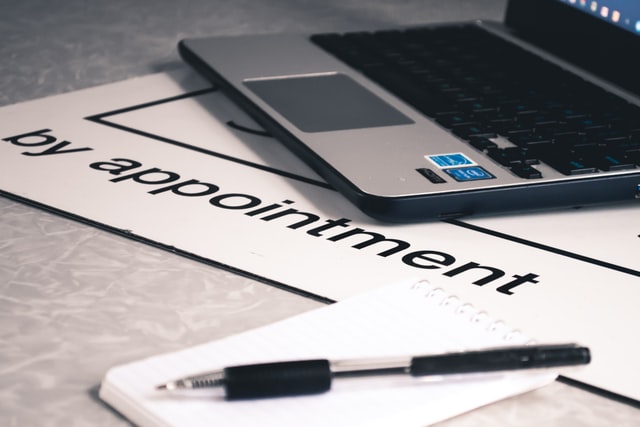 With hospitals becoming overrun with patients following the COVID-19 pandemic, clinics have experienced increased concerns from staff and patients about the health and safety in their offices. Due to the highly contagious nature of the virus and the fact that clinics are typically filled with immunocompromised individuals, these spaces are high-risk sites for transmission. That's why many healthcare providers are looking for alternate solutions to continue providing high-quality service. Technology solutions can be implemented to help improve the customer experience in healthcare, whether they continue virtually or in-person.
Virtual Appointments
In the wake of the pandemic, many clinics quickly turned to virtual appointments to serve patients efficiently, while maintaining social distance guidelines. These virtual appointments function in a similar fashion to in-person ones, with patients booking in advance. When it is time for their appointment, they can use video conferencing software to discuss any concerns face-to-face with their healthcare practitioner. Using video calls can help make the appointment feel more personal and familiar. At a time when people are increasingly scared about their health, being able to talk to a healthcare practitioner from the safety of their home can improve patient service, while still allowing for a personalized experience.
Healthcare is one industry where appointments are notorious for running late. That's why many clinics have also implemented queue management systems. These systems allow patients to virtually check-in for their video calls, receive information on wait times and get a call-back when the doctor is ready to see them. This allows for a better patient experience, as people aren't left wondering when, or if, they'll actually get to see their physician.
In-Person Appointments
Some in-person medical appointments will have to resume, but there are many techniques that can be used to keep people safe. Appointment management software, such as Qless' flex appointment software, allows patients to make appointments via a website, an app or over the phone. The system will send reminders to the patient leading up to the appointment. This reduces no-shows. The software can also help integrate walk-ins with scheduled appointments. This can help healthcare practitioners manage any emergency visits that may arise. It can also help to reduce wait times for walk-in appointments, which in turn decreases the number of people in the waiting room at one time. This can help keep both patients and employees safe.
Queue management solutions support social distancing measures while improving the customer experience. These allow patients to join a virtual waiting room from their app, which minimizes the risk of coming into contact with touchpoints in the clinic. Those in the virtual line-up can wait at a safe distance, whether at home or in their car, for their appointment. They also receive constant updates about their place in line and the wait times so that they're continuously informed and engaged.
Improving the Customer Experience in Healthcare
Coming back from the pandemic will be difficult for any business, but for those in healthcare, it can be even more complicated. Ensuring cleanliness and safety will be top priorities when businesses reopen, and providers will likely be busier than ever with growing concerns about maintaining personal health. With clinics and hospitals being high traffic areas, it can be difficult to envision how they will be able to protect patients and staff. Technology solutions can be implemented to help patients get the care they need as quickly as possible, while still keeping everyone safe.