If your company uses a line or queue to organize clients and schedule appointments, you know the drill. Customers show up at the meeting, store, or appointment frustrated with the time they spent waiting. Some don't even bother to wait long enough to be seen. Complaints, walkaways, and lost time are all due to the antiquated queue technique that most companies continue to use.
Qless is different. The best appointment scheduling software is one that revolutionizes all the tired tropes about waiting for an appointment. This is exactly what Qless achieves with its streamlined scheduling capabilities. Here are just a few benefits that companies see when they start using Qless.
1. No More Walkaways
Each walkaway means one less satisfied client at the end of the day. It tanks your customer satisfaction rate and makes it more likely that the client will not return. Because of this, with ineffective queues, you are losing business as we speak.
Qless uses notifications, accurate time readings, and remote registration to reduce, and in some cases completely eradicate costly walkaways. Clients can sign in using the best appointment scheduling software virtual queue. They can do this on your company website or at an on-site kiosk. This gives even walk-ins the privilege to roam freely, rather than having to wait in line to save their spot.
Walk-ins can quickly become walkaways when they feel that they are wasting time. The longer the line gets, the more time these clients have to think about leaving it. The on-site kiosk makes it easy to help these clients wait it out from wherever they'd like. They can take a trip to a cafe next door or wait longer before leaving for their appointment. The best appointment scheduling software keeps their place in line for them.
The results of reducing walkaways can be seen in increased revenue and improved customer satisfaction. Qless is proven to reduce walkaways by up to 75% for Logistics companies as well as Healthcare companies and college campuses.
2. Intuitive Data Reports
You don't have to hire more staff to handle busy periods. With Qless' client behavior data, companies can optimize the staff they currently have. They can use the best appointment scheduling software to anticipate busy periods and lulls. This way, busy periods are properly staffed, and low periods with little client activity can be optimized to be more cost-efficient.
Fully Web-Based
Integrates Updates Upon Release
Is Front-Facing User-Friendly For Customers
The best thing about Qless is that this software is so easy to use.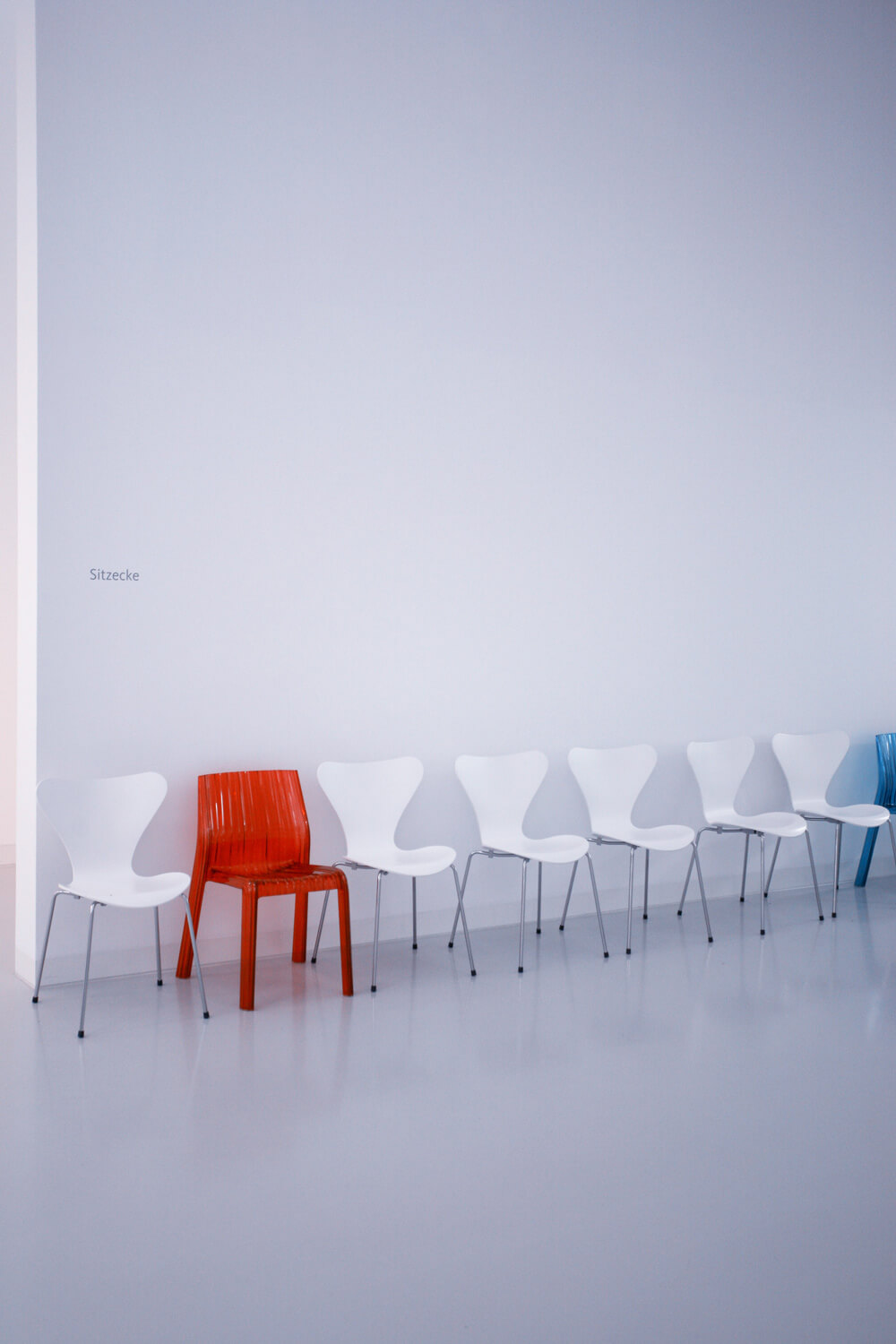 3. Increased Customer Engagement
When clients watch as the clock rolls around right past the time on their appointment ticket, and they are still waiting in the lobby, it can be difficult not to lose patience. Customers can quickly become frustrated that they are not being communicated with, but in times of delay, it can be difficult for staff to multitask and communicate with the lobby without delaying things further.
Qless is the best appointment scheduling software because it uses notifications to send direct updates to clients. These notifications diffuse frustration and set proper expectations. Customers feel taken care of when your company promptly informs them of delays. In addition to delays, notifications help with ensuring clients are aware of their appointment time. This reduces no-shows by 20% and keeps the schedule on track.
Qless also provides:
Automated surveys for feedback on the client experience
With this communication, it is easier to get in touch with what clients are looking for in their experience with your company. As one of the best appointment scheduling software, Qless makes it easy for your company to adapt, adjust, streamline to exceed client demands.
4. Declutters the Office and Improves Staff Productivity
Decluttering
Long, ineffective queues do more than just frustrate clients. They also impact the productivity and satisfaction of staff. A bustling office of dissatisfied customers means that employees are rushing from angry person to angry person with little time in between. They aren't able to take a moment to refocus before being thrust into another interaction. Office managers love that FlexAppointments easily integrates walk-ins with existing appointments to create complex schedules that maximize productivity.
Productivity
Qless takes the clogged lazy river and turns it into a productive stream. With the best appointment scheduling software at their disposal, each interaction with staff is easier and more efficient. Qless boosts staff productivity by 90%, and much of that comes from the ability to effectively schedule clients without a clogged and tense waiting room of dissatisfied customers. Productivity and efficiency are just a few of the benefits of using Qless as the best appointment scheduling software for your company.
5. Fewer Complaints
Negative reviews online can cancel out even the best digital marketing. Complaints can wear down on employees and make it difficult to be as productive as possible throughout the day. Qless reduces retail store complaints by giving clients a tailored waiting experience. Rather than sit in the waiting room, they can sit comfortably in their living room.
One of the largest causes of customer complaints across many different business types is the lack of professionalism seen in the event of long queues. When a large group of people is forced to wait past their scheduled appointment time with little communication from management, the company takes the blame.
The best appointment scheduling software takes the unprofessional visual of a mismanaged queue and puts it in the digital sphere. This way, the office looks clean and professional, and their waiting experience is in their own hands.