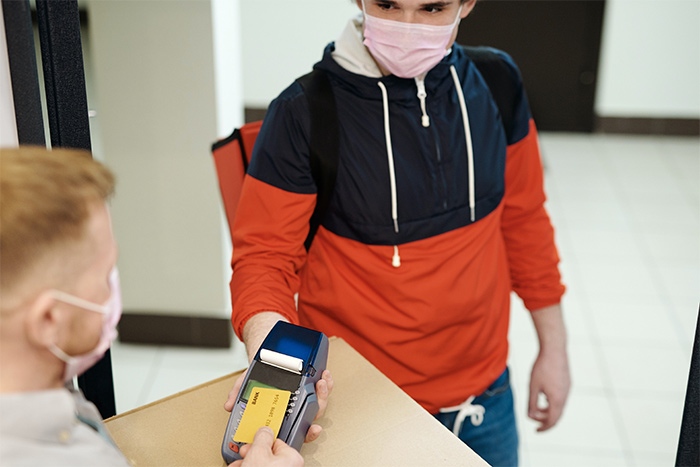 The COVID-19 pandemic has left millions of people without jobs, has sent billions of people globally into isolation, and has left everyone feeling a sense of loss, vulnerability and anxiousness. Everyone in the world has been impacted by the virus in some way, whether financially, emotionally or physically. This presents a unique experience, where collectively, the world is now dealing with the same issues. It represents an important moment, where businesses can understand how clients are feeling, and they can show their support.
Whether it's because of financial instability or the increased use of technology to shop or stay connected, customer service teams have seen a surge in customer concerns. They have also seen a rise in perceived "difficult" customer calls. Businesses need to remember that people are facing financial uncertainty and that their spending habits are increasingly conservative; every dollar they spend may represent a serious decision. But it also gives organizations an opportunity to set themselves apart. As businesses around the globe shut down, this is an important moment to make your brand stand out and retain customers. And the best way to accomplish this? Provide quality customer service. Below, we've outlined steps businesses should take to provide the best customer service experience during this difficult time.
Be understanding
In normal circumstances, customer service representatives are (or aim to be) models of patience. No one knows what the person on the other end of the line is going through, and customer service teams deal with that knowledge daily. During the pandemic though, we are collectively experiencing the same thing, no matter where we are in the world. That is why it's especially important to be empathetic and understanding to client concerns and questions. Things that used to be simple, such as shopping, can now be complicated as people manage technology, new procedures and heightened anxiety. Ensure that inquiries are being met in a timely fashion to help customer's feel as though your business is listening to them. Remind your team to continue practicing patience and empathy as there are likely more individuals who are struggling during this time.
Invest in technology
There are countless customer service technology solutions available to provide relief to your team and to your customers during this busy time. AI and chatbots can be leveraged to answer simple questions via emails or social media. This can help free up the time for your customer service representatives, as they can quickly direct clients to these platforms. For more complicated situations, consider implementing call center queue management. Queue management software allows people to virtually enter queues, hang up to do other work, and then receive a call-back when a representative is available. Such systems can help provide better customer service, as they free people from having to wait on the phone. This also allows clients to be served quicker. To take it one step further, implementing video conferencing queues can add a personal element to the call center customer experience. Seeing an agent "face-to-face" may help turn a negative or difficult call into an easy one, as representatives can use visuals to help solve the problem. It may not be the best time to launch complicated new technology, but customers will appreciate solutions that make their lives easier.
Support your support team
It's important to remember that your customer support team is human too, and that they may be experiencing the same difficulties as your clients. In a remote working environment, they also may not have the same resources available to them. Consider improving lines of communication for representatives to share experiences and struggles, and to learn from their co-workers. Also, think about how employees are expected to deliver a high level of customer experience. They may be working with slower internet connections or with children at home. Find ways to support them and maximize their abilities. The emotional labor needed for contact centers can be taxing. By supporting your employees and their needs, customers will have a better experience.
Reopening business
Even as the economy begins to reopen, and employees go back to work, some members of the community may still feel uncomfortable or uncertain. The virus will not be gone for a long time, so anxiety over crowds, confined spaces and the overall shopping experience may still remain. Even as measures are lifted, try to keep as many alternate lines for customer service available and monitored. Technology has been helping us manage the pandemic thus far, and while things will go "back to normal," technology solutions will continue to support businesses in keeping their clients happy.