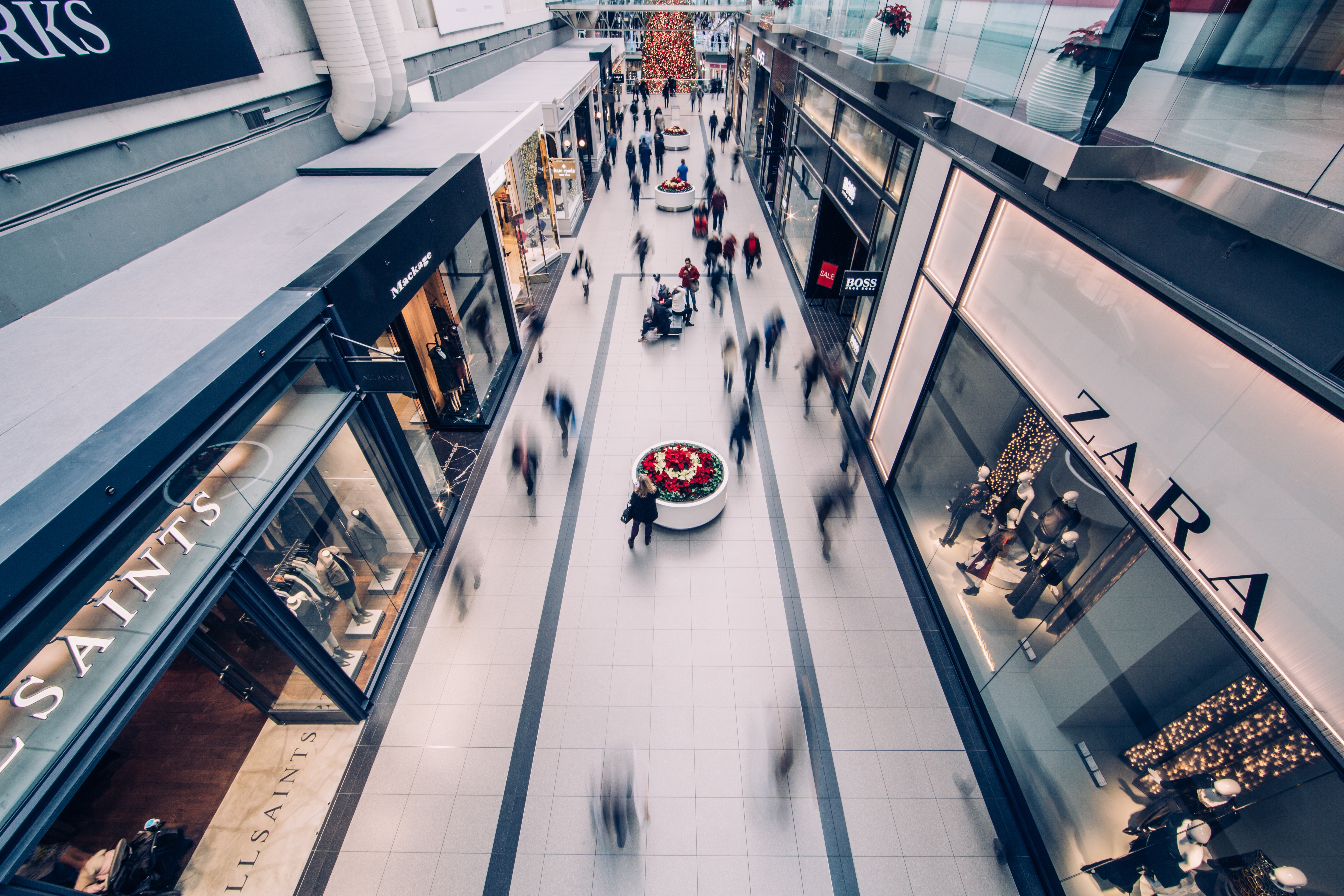 If you've set foot in a shopping mall within the last few years, you may have noticed a big, impressive automated concierge kiosk. With futuristic designs and interactive touchscreen maps, these features look like something out of Star Trek and can help visitors find the stores they're looking for. And for the minority of shoppers who notice the kiosk and use it, they can be fairly helpful, and certainly feel futuristic.

But they can also cost more than $15,000 each to install and manage, cannot be used to make appointments, and are very definitely not portable. Digital queueing, on the other hand, provides all the functionality of a fancy kiosk and much more while leveraging consumers' constant access to mobile technology.
A kiosk is great for creating that special mall feeling of being inside a thriving and progressive modern shopping center. Along with the decor of a mall it can feel very futuristic and cool to touch a screen and be told where to go. But that sense of sci-fi fun sort of dies when we remember the little supercomputer we casually use to access all the world's culture, history, knowledge, products, and people every day. Why get directions from a big expensive central hub when we can just pull out our smartphones and grab a map of the mall? Even better, why not use our smartphones to make an appointment at every store we want to visit?
Digital queuing technology allows shoppers to make an appointment at the store of their choice and be given a forecasted time to make purchases, skipping the onerous process of waiting in line. So not only are mall visitors being guided to the correct locations, they are skipping to the in-person exchanges that make shopping satisfying, getting their items quickly and easily, and spending their in-store time browsing and exploring – not waiting in a queue. Which means store spaces are at once less crowded and more dynamic, creating a more lively and welcoming atmosphere to attract walk-ins.
Even better, digital queuing can help drive invaluable online-to-offline conversions where a shopper sees a product they want online and then purchases it at a nearby store. Digital queuing services can immediately convert online research into an in-store purchase.
In the mall boom of the 1990s, we watched Star Trek: the Next Generation and thought touch-screens on futuristic kiosks were The Future. It turned out the future was a little device we'd carry with us to crush candy and read the President's tweets. Today, malls and shopping centers seeking their place in the digital economy need digital solutions to drive engagement and leverage the invaluable advantage of an in-person customer experience. Digital queuing maximizes the experience of going to the mall while minimizing all the drudgery of running errands — all the utility of a kiosk and more, with more space for a sunglass boutique and a Cinnabon.