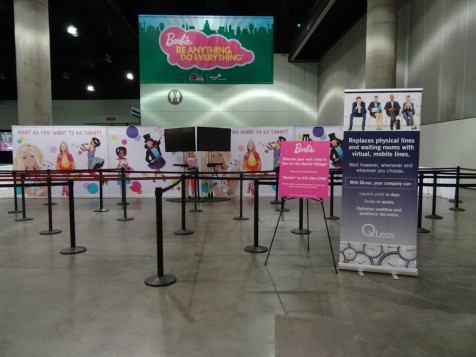 Barbie mania, that's the best way I can describe the Barbie Village at GirlTopia, the largest girls' convention in the US. A Girl Scout sponsored event, the scouts and their den mothers came in droves to see the Barbie exhibit where girls got to dress in some of their favorite Barbie outfits, take pictures and get a special Barbie badge for their uniforms. We volunteered to help manage a Qless queue for the event. Mothers texted in and we were able to call them to the front so that there would only be 1-2 groups ahead of them when they arrived.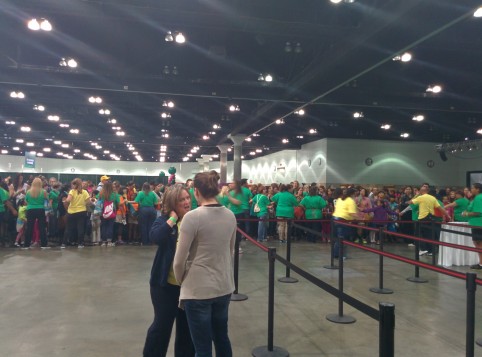 With more than 3,600 Girl Scouts and their mothers in the queue, it was an incredible day. Last year we heard that standing in line could take up to 5 hours with girls who were unable to see what was happening in the other stalls. The goal of Barbie and the Girl Scouts was to allow the attendees to check out the other goings on at GirlTopia while in line for Barbie, and it seemed like mission accomplished when 4PM rolled around and there were just a few scouts left going through the exhibit before closing. It was exhausting, but a great learning experience.
Thank you to Laura Deeken, she's a great representative for Barbie: positive, enthusiastic and take charge. That's the kind of Barbie I grew up with. And thank you to Susan Hoyle for supplying us with drinks and food – a lifesaver! Unfortunately, we didn't see any Girl Scout cookies anywhere. Spring and Thin Mints can't come soon enough!