Pi Day is amongst us! Lots of people are celebrating with parties and pies including one of our headquarters' favorite places to grab lunch: Blaze Pizza. We were really excited, like you have no idea, when we heard about their Pi Day promotion! Pizza pies (get it, pie?!) are $3.14 for the day. Well, we decided that we were hungry then and took a quick walk over.
Pi(pe) dreams sadly. At 11.20am, we got there and saw this: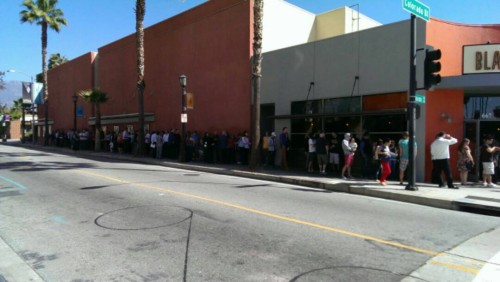 As much as we love Blaze, we hate lines even more. We headed elsewhere to pick up lunch, a little heavy hearted, but we found solace in food.
In the words of Sweet Brown:
P.S. Can't wait for the real Pi Day next year on 03.14.15!