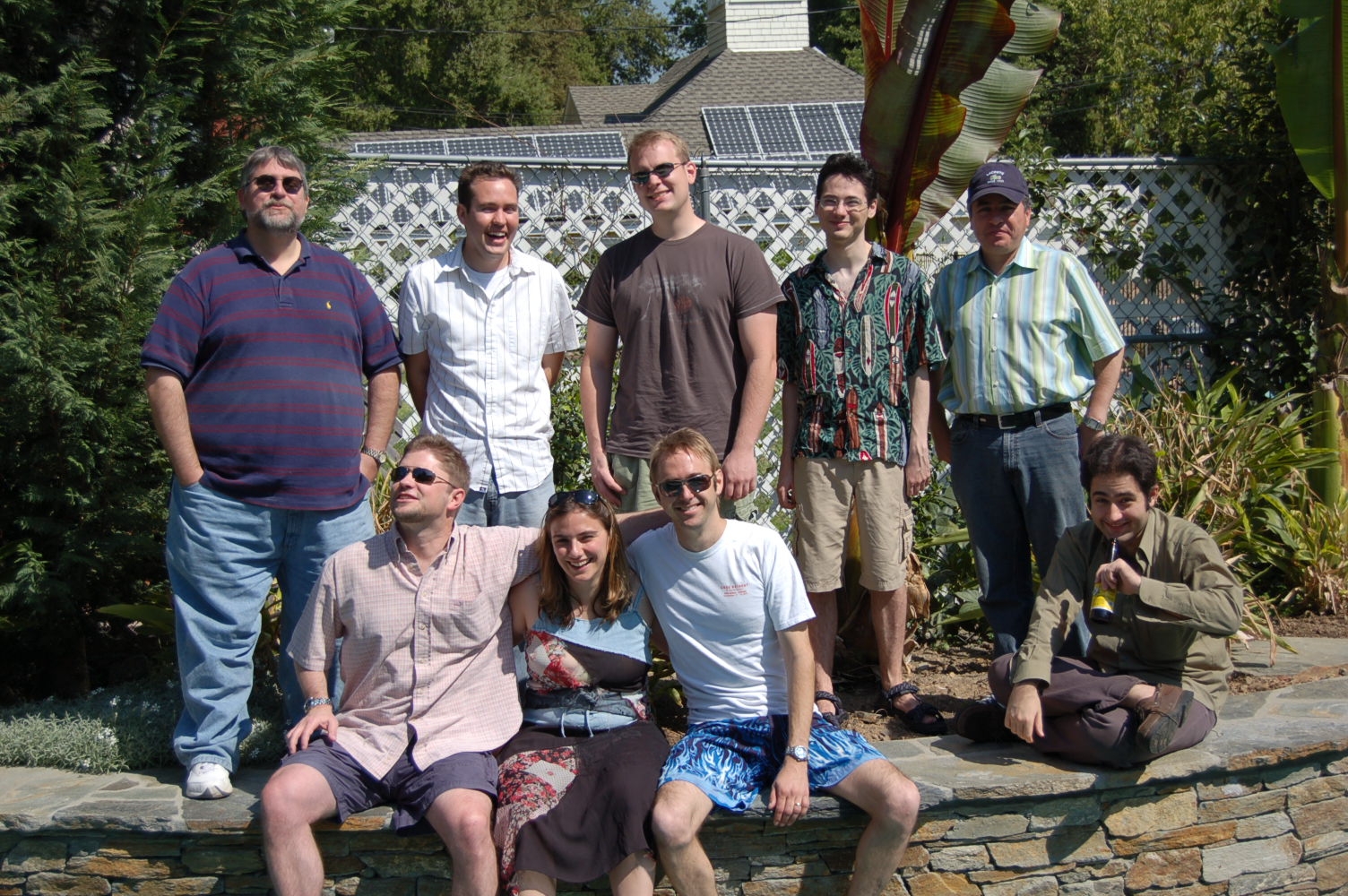 The time has come for ab|inventio's blog. We have too much to be excited about not to share.
First and foremost, the best news has been the outstanding quality of the people we've been able to attract, which is both a testament to our incipient work and its best guarantee. In order of appearance:
Jon Malmaud was courted by Earthlink, Adapt and the big financial powerhouses, yet he chose to be a risk-taker and start up REPcloud, the world's first serious reputation engine.
Dr. Marzia Polito was wooed by Yahoo after she left Intel but she chose to start Whozat instead.
Ted DiSilvestre brings more than 25 years of software development and integration experience, from Director of Developer Technologies at Adobe to CTO of Conscium, and has already contributed to three different ab|inventio companies.
Tim McCune, of Adapt and Yahoo fame, could be doing anything he wants but chose to lead Qless to launch in record time.
Kirk House left his stable job with a cushy salary and has been racing at astounding speed to develop the first news site that I will actually read, because it is personalized for each and every person and adapts news to where in addition to who.
Dr. Demetri Spanos, of Caltech, Google and Adapt fame, declined offers by Google and Spock, and although most of his time is still taken up by Adapt, has already left his imprint on Whozat.
Dr. Alex Holub will be joining us this summer to use his expertise in visual recognition and learning to further improve Whozat.
Mike Yudin brings 12+ years of engineering and entrepreneurial experience in the Internet business, from the prestigious Weizmann Institute to Principal Engineer at AOL to Partner at Scope Aware.
Or Yogev, from Caltech, brings his experience in evolutionary design and unbridled enthusiasm.
Doctoral candidates Ling Shi and Stephen Becker, from Caltech, were selected out of many qualified applicants (we had 24X our usual daily traffic when our job posting hit Caltech, and we got tons of qualified applicants) for summer internships. Every one of our offers indicated that we were their first choice and accepted the job.
Second, we are very fortunate to have gathered the beginnings of a stellar advisory board. We are just beginning to constitute it, but it now includes:
Brad Ball, partner at the PR agency Moroch, formerly President of Domestic Corporate Marketing at Warner Bros. and SVP and CMO for McDonald's domestic business.
Dr. Robert H. Fisher, whose client roster in leadership development has included Accenture, Charles Schwab, Chevron, Intuit, Kaiser Permanente, Silicon Graphics, Salesforce.com, Sun Microsystems, United Airlines, and Wells Fargo, among many others.
Alex Moulle-Berteaux, VP of Marketing at Rockstar Games, formerly World Group Account Director for Apple at TBWA, where he led the development of worldwide marketing campaigns for Mac, iPod, iTunes and iPhone.
Gitta Salomon, Principal, Swim Interaction Design Studio, formerly Worldwide Director of Interaction Design at IDEO Product Development and before that with Apple and the MIT Media Lab.
In addition to these advisors, our brain trust includes other heavyweights who have lent us their experience in a more casual way: Bob O'Rourke, VP of Public Relations at Caltech, Craig Johnson, Founder of Venture Law Group and Co-founder of Financial Engines and C2C and a Director of Adapt; Jeff Saper, Vice-Chairman of Wilson Sonsini Goodrich Rosati; Barry Carr, Founding Partner of Carr & Ferrell, Charlene Vaugh, CEO of The Algonquin Group, and Bob Yorio, co-chairman of the Litigation Practice Group of Carr & Ferrell; among others. And of course, our counsel Mr. Jeff Suto, our IP team, headed by Fred Farina of Caltech and Sandro Steinfl and Brian Cash of Ladas & Parry, and our tax and accounting expert, Jim Walters, Chairman of Kellogg & Andelson, have been invaluable. And Jerry Houser and Will Burrell of Caltech's Career Development Center have been essential to our recruiting efforts, too.
Third, we have made tremendous progress with several of our products in a very short time:
Qless, our solution to waiting in line and customer loyalty data collection service, is ready in all of 3 UI formats already: touchtone dialing, text messaging and Instant messaging. A WWW UI is on its way, too. Read more about it at www.waitinginlinesucks.com and join our grassroots campaign to eliminate standing in line.
Whozat, The People Search Engine, has gone into a private beta, and the statistics show that people keep coming back to use it every day! It has already helped one user discover a cousin she did not know existed, and revealed the most juicy tidbits about some of you.
REPcloud, our reputation engine, although awaiting the development of an attractive UI, has already shown the value of its algorithms by showing that some of our team-members to be among the most reputable people in the business.
Fourth, we have received our first external recognition: Qless was selected finalist for the prestigious Techcrunch Supernova Connected Innovators prize for promising emerging technologies awarded by Michael Arrington and Wharton School Professor Kevin Werbach.
Fifth, even in this very early period, we have attracted some first-rate clients, including Korn Ferry International, CinemaNow, Assigncorp and others. In fact, our search engine marketing company is already profitable!Ø Sixth, two of our upcoming products, our Media Recommendation Engine and our Behavioral Messaging Testing and Brand Power Metering, have signed customers before we even launched.But it's still early days, and many challenges and a lot of hard work remain ahead.
Some of you ask how you can help. Here are a few ways:
If you know an establishment that has long lines, refer them to us and we will set up Qless for them. Qless increases customer satisfaction by letting patrons roam free while they wait, increases customer spend by freeing people from standing to spending, and provides invaluable data on customer return rates by day of week, length of wait, time of day, and more. And Qless Basic is free! www.Qless.com
If you know an HR professional who could use Whozat, our People Search Engine, to avoid embarrassing themselves by introducing a candidate with an embarrassing online presence or simply learn more about their job candidates, please let us provide them with a free trial of Whozat HR.
If you know someone who could use help with Search Engine Marketing, please refer them to us. www.TheSEMExperts.com
If you know marketers or agencies, we'd love to run by them two new products we're developing to help them measure branding power and test messaging in a way that is more accurate, much faster and more cost-effective than the ways it's been done to date. Brochures available upon request.
And, as always, unsolicited advice is always welcome.With warmest regards,
Alex