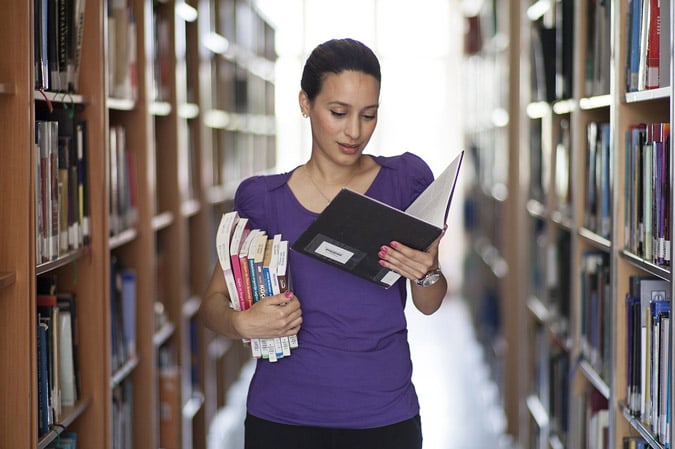 Congratulations to Houston's McGovern-Stella Link Neighborhood Library for being recognized as a recipient of the 2017 National Awards for Passport Acceptance Facilities and Agents!
This prestigious recognition from the National Awards Program for Passport Acceptance Facilities and Acceptance Agents highlights passport acceptance facilities and agents who provide superior customer experience and find innovative ways to improve service.
Shorter Lines, Better Service
In 2017, the Houston Public Library implemented the Qless queue management system for their passport acceptance facility in order to better manage citizen wait times. Through the Qless interface, citizens join a "virtual queue" and receive a text message when library employees and passport acceptance agents are ready to serve them. The technology allows citizens the freedom to wait where they want, as opposed to being forced to stand in a line. The Qless queue management solution has been so successful for the McGovern-Stella Link Neighborhood Library that it is now being used in all partnering libraries in the Houston area!
A ceremony honoring McGovern-Stella Link Neighborhood Library was held in Washington, DC on January 29, 2018.
How Qless Improves Public Services
At Qless, we're acutely aware of the fact that one of the most common complaints from citizens regarding their public services is how long they have to wait to conduct business. That's why it's no surprise that many government facilities — from local libraries to motor vehicle offices — are turning to Qless as a solution to their citizen wait time challenges.
Our queue management system for government offices helps these facilities eliminate long lines, thus reducing citizen complaints and improving satisfaction rates. Shorter lines and fewer complaints allows employees to focus on serving citizens, which boosts productivity and efficiency. Furthermore, Qless Analytics provides customer experience managers valuable insights into citizen behavior and service metrics to identify how to improve government services.
A Well-Deserved Congratulations
The entire Qless team is thrilled to hear that the Houston Public Library is being recognized for their hard work and innovative approach to creating a better customer experience!
If you would like to learn more about how Qless can benefit your government office, college campus, retail business, or healthcare facility, request a free demo today.