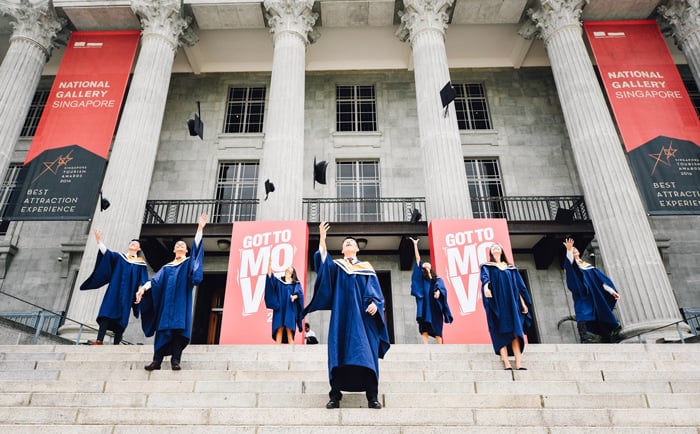 As the cost of education continues to increase, many school and colleges are devoting more and more resources towards protecting their student retention rates. Through improving campus facilities, strengthening marketing efforts, and employing various other expensive strategies, schools are hoping to prevent student attrition by striving for higher standards of student satisfaction.
However, for students, increasing student satisfaction doesn't have to involve exorbitant marketing budgets and drastic renovations. Instead, improving overall campus efficiency goes a long way towards keeping the student body of any school happy and healthy.
Thankfully, student scheduling systems are an effective and relatively inexpensive way to invigorate any school community by reducing wait times, fostering communication, and increasing the accessibility of student services.
Reduce Waiting Times & Manage Queues with Ease
For students, one of the largest sources of frustration on school and college campuses are the lengthy waiting periods that often impede access to various student services.
On a daily basis, hundreds of students visit student service departments to file paperwork, apply for financial aid, and accomplish other miscellaneous tasks. Unfortunately, these services are often built on archaic and inefficient infrastructure that quickly turns simple errands such as exchanging documents into cumbersome tasks.
However, by implementing student scheduling systems, schools can overhaul their student services queues and drastically improve efficiency. Services like Qless fully embrace mobile technology by allowing students to book on-campus appointments and join queues online via an iOS, Android, or desktop device. Some student scheduling programs even support on-site digital kiosks, where students can check-in with equal ease.
Queue programs don't just simplify queues for students, though — school staff can also benefit from the added convenience. The best student scheduling systems also feature built-in digital dashboards that allow queue staff and administrators to:
Configure queue settings
Manage multiple queues and staff accounts
Customize automated queue notifications
Strategize with Comprehensive Data Reports
Many schools are aware that their queues could be improved, and due to the feedback of students and staff, glaring queue inefficiencies across campuses are almost always apparent in some form. However, without queue data to examine, it can be difficult for school staff to identify the root cause of underlying efficiency issues, making the implementation of significant improvements challenging or even unlikely.
Thankfully, many student scheduling systems include powerful data reporting features that allow staff members to identify ineffective areas of service with ease. Because these programs collect and compile queue data automatically, staff can revisit this data at any time to examine:
No-show rates
Service outcome and duration
Average wait times
Service efficiency by department and location
With queue management programs, comparing queue data over days, weeks, months, and even years is simple and straightforward. With the intuitive online interface of services like Qless, staff can view data in graphical or tabular formats and export reports to programs like Microsoft Excel in just a few clicks.
The best student scheduling systems can even anticipate peak queue periods by referring to prior queue data, allowing staff to strategize and prepare their teams for heavy queues ahead of time.
Facilitate Student-Staff Queue Communication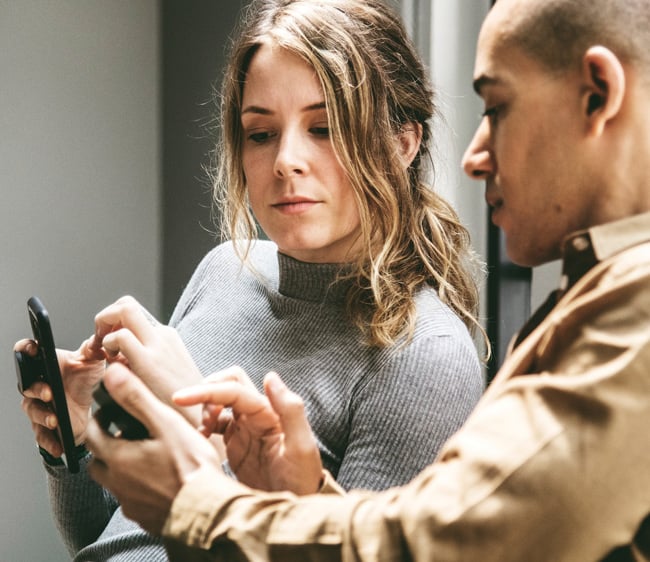 The quality of student-staff communication is a significant contributor to student satisfaction rates. When student service departments are overwhelmed with student requests and understaffed, the quality of their service can suffer. As a result, students may feel that their on-campus needs aren't being met, which can reduce their overall satisfaction rates.
However, student scheduling systems like Qless can remediate service discrepancies and facilitate more meaningful interaction between students and staff. With features like bi-directional communication, students and staff can exchange messages regarding the status of their queues, allowing for greater queue transparency. Some applications of bi-directional communication include:
Students informing staff that they'll be late for their appointment
Students requesting real-time service updates
Staff notifying students of service delays and interruptions
Staff reminding students to have specific documents prepped before their arrival
Some student scheduling systems also support SMS surveys, which allow school staff to solicit feedback from students regarding the quality of their queues and services. Because SMS surveys are near-effortless to complete, school staff can collect more valuable feedback over time and gain actionable insights that they can utilize to improve campus efficiency.
With more personalized and transparent campus services, students are more likely to feel supported and less inconvenienced, which can boost satisfaction rates and prevent attrition.
Increase Advisory Assistance
Generally, all schools offer some form of student support services. However, the accessibility of these services plays a vital role in predicting their effectiveness.
For students, a lack of staff availability and support is highly discouraging. Without easy access to support services, the academic performance of students can suffer, and in many cases, lead to an abandonment of their studies altogether. Fortunately, student scheduling systems include features that can improve the accessibility of student services in various ways.
With queue management programs like Qless, schools can offer FlexAppointments, which allow student service departments to seamlessly integrate walk-ins with their scheduled appointments. If a student in-queue cancels their visit, staff members can easily reassign the timeslot to a walk-in student while maintaining the integrity of their schedule, ensuring that every available minute is used effectively.
In addition, student scheduling systems can reduce the likelihood of no-shows by automatically notifying students of their appointments via text (SMS) and phone message. By increasing appointment adherence, these notifications can promote student participation in various school services that can help guide, stimulate, and encourage their success.
Improve Student Satisfaction and Reduce Attrition with Qless
If you're looking to combat student attrition, improving the accessibility of your campus's services is crucial. Qless helps ensure that your students have flexible and convenient access to dozens of services that support each step of their educational pursuits.
To discover how Qless can transform your campus experience, contact us today to reserve a business demo.