During a pandemic, social distancing is sometimes needed to curb the spread of illness and help keep your customers safe while they access your business. Qless can work with many industries, keeping your business running and promoting a healthy environment for both customers and employees. Clear crowded waiting areas, make appointment scheduling easy, and give your employees an option to communicate directly with customers over their mobile phones.
In the healthcare sector, the Qless app is an invaluable tool that can be used to clear out congested waiting rooms, keeping the potentially ill and contagious at a safe distance from other patients. Patients can use the app to virtually create an appointment or check-in at an urgent care clinic from the safety of their car. Once their service time is up, the app sends an alert to their cell phone and they can go directly to see the receptionist or healthcare worker. Employees can also see the reason patients are visiting and prepare accordingly.
In the traditional grocery store line, it's difficult to enact proper social distancing. As grocery stores are an essential business that must remain open, Qless technology can help keep customers dispersed throughout the store where distancing is easier to achieve. Customers can even get in line to check out as soon as they enter the store to cut down on unnecessary time spent shopping. If they need more time shopping, they can easily request it through the app and will be moved back in the queue.
The logistics industry must also continue operating, but bottlenecks causing employees to wait in line doesn't help with social distancing efforts. This can be especially dangerous when truck drivers who travel are forced to come into close contact with others. The Qless app creates an opportunity for employees to wait in their trucks, outside by themselves, or anywhere other than a crowded room. Work becomes streamlined, and documents and instructions can be delivered via mobile phones.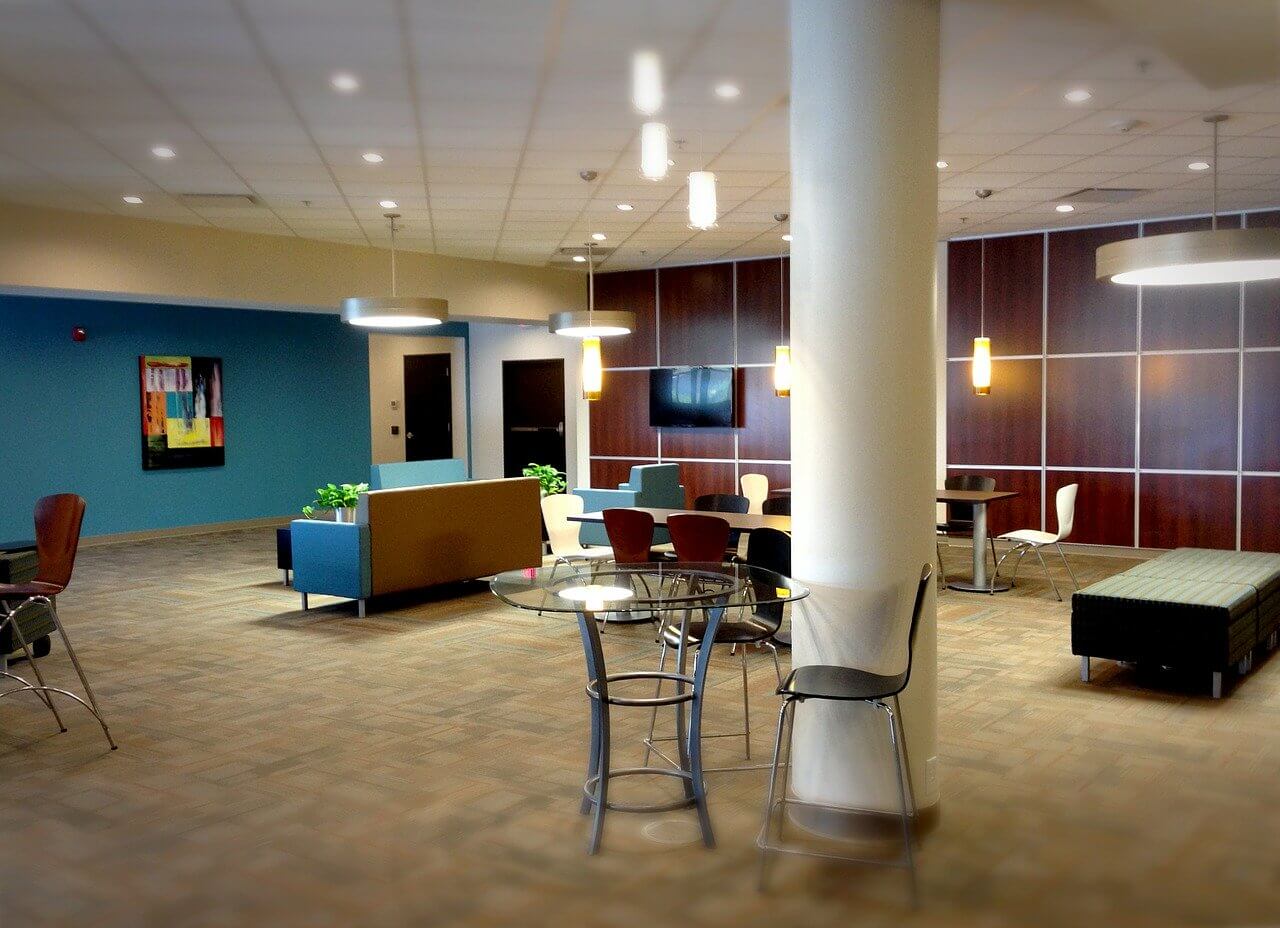 Internet and cable providers are essential workers that need to service customers to help keep them in the loop with what's happening in a global crisis. While customers can choose to visit providers' offices, social distancing rules discourage this. Using the app with a call center makes it easy for customers to create a service appointment and receive alerts about wait times and service delays.
A pandemic can hurt the economy causing job losses that result in unemployment claims and claims for state aid, like SNAP and cash benefits. Many of these cases will need to be fielded in person by government workers. With such a rush for aid, government offices can quickly become packed and make social distancing difficult. The Qless appointment scheduler and queue management lets people check-in virtually and wait anywhere they want to, while not being jammed together in a waiting room.