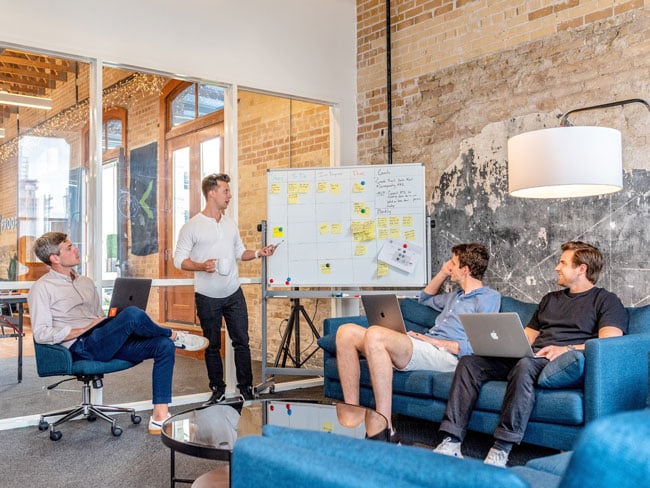 Looking for better ways to manage and schedule your staff? Learn how to schedule retail staff and discover how queue software can transform your process from cumbersome and time-consuming, to seamless and highly efficient.
Take Back Your Time
With the right queue software, you can create work schedules for as large or as small a staff as necessary. With userfriendly interfaces, you can create easy-to-understand scheduling in just a few minutes.
You can set times for shifts and then save regular schedules to repeat as little or as often as needed, whether it be monthly, weekly, or daily. For employees, this software enables them greater flexibility when they are looking to schedule work times as well as request time off. With a streamlined standard for organizing, the software helps to facilitate quick response time and notifications as well.
Mobile Accessibility
With queue software, you have the ability to utilize mobile apps to create or approve the scheduling of staff, no matter where you are located. Further, you'll have the ability to check and see who is clocked in and manage any further changes that arise.
Time Saver With Added Benefits
When learning how to schedule retail staff with queue software, one of the things that you'll notice when your staff is quickly and seamlessly scheduled, is how much time it frees up. You'll then have a surplus of time to focus your energies on other aspects of your business.
Avoid the confusion of employees mismatched and booked on the wrong times and days. Put an end to unnecessary phone calls and questions about scheduling. With queue software, you have access to technology that can make a difference in your business.
Help Your Employees
Another benefit comes to the employees, as they are able to work with easy-to-navigate technology that allows them to see clearly when they will and won't be working. If your staff is small, the benefit comes in not having your staff stretched too thin. For a large staff, they can feel confident in knowing their requests are being registered and noted in the appropriate times and with the appropriate supervisors.
A Diverse Range Of Industries
Qless serves an incredibly diverse range of industries across many different fields, including education, healthcare, retail, higher education, government, and logistics. They offer a convenient and highly effective queue management solution to help you learn how to schedule retail staff. Plus, with the benefit of real-time data and highly detailed analytics based on customer needs and specific buying behavior, you can also determine what staffers might be most well-suited for certain departments. This will help to further enhance the customer shopping experience and profit margins as well.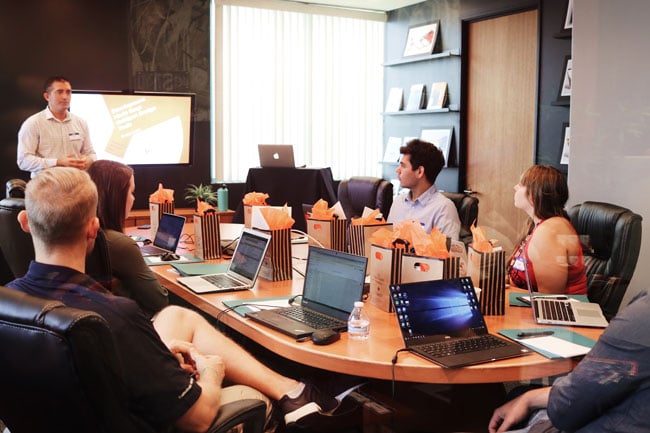 Data Tracking
With valuable data tracking, you have the ability to recognize what are better scheduling dynamics for your business. Knowing what and when to schedule certain employees for certain jobs and shifts can become a valuable asset to your business. If your company has numerous departments and works with independent contractors mixed in with full and part-time employees, it can be tricky to balance. But with queue software, the technology does all the heavy lifting for you. It can help you to continue to work on your flow, your clientele, and your employee work times in the easiest way possible.
Other Helpful Features
Other benefits to scheduling retail staff with queue software include the data and analytics that your company will receive from the process. If you decide to opt-in for it, you can also find out information on payroll content. By using the time clock provided by scheduling, you are then able to generate a time report as well as a payroll report on each individual employee. Both you and the employee will then easily be able to see how much time was accrued and how much was paid for that allotted time.
Track Labor Costs
With available data, your company can easily see how much your total costs in the workforce and labor are costing you. With the help of labor budgets, you can get even more serious about profit and loss to your company.
Old School Meets New
If your company is new to using technology or you are apprehensive about bringing in new technology or techniques to your workflow, consider what once was a process that involved a substantial amount of time, energy, and workforce to complete, can now be handled by queue software. Its sole job is to make your company run more efficiently by making your scheduling much easier to deal with. If it seems intimidating learning how to schedule retail staff with this new technology, don't worry. Not only is the software extremely user-friendly and highly intuitive, but you can also get the technical support you need for any questions you may have. And once implemented, you will immediately start to see the benefits of using queue software.