Holiday clothing stores are often crowded at the end of the year. The holiday season is coming and customers will rush to their favorite stores looking for the perfect gifts. Two things often make shoppers' experience difficult during this exciting time of the year: waiting in lines and the endless queues.
People do enjoy online shopping, but they tend to go to physical stores, especially for Christmas. Over 92% of shoppers still prefer to shop in physical stores during the holiday season, which means your business needs to accommodate them. Another stat to keep in mind is that no matter the brand, clients are unlikely to wait over 10 minutes in a queue. So how could your holiday clothing store to make customer waiting times shorter this winter? How can you improve the overall shopping experience of your clients this holiday season?
Reduce Wait Times by Up to 97%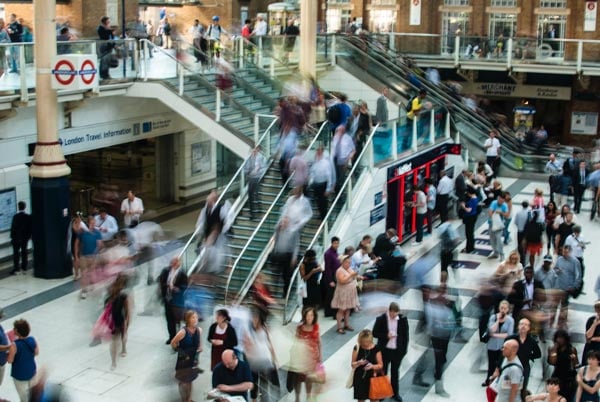 With long waiting times during primetime shopping, customers can quickly become unhappy. As customers choose their gifts, they love to indulge in long visits to their favorite malls or stores. The issue is that customers tend to drop off the queue and walk away if they have to wait too long. Customers lose patience easily and would rather abandon their purchases instead of continuing to wait.
Waiting lines give an impression of bad customer service. More than half of Americans give up their planned purchase if they feel customer service doesn't meet their needs. For a holiday clothing store, walk-aways are bad: they result in missed sales and fewer revenues. During the busy holiday shopping season, losing customers because of walk-aways isn't the best commercial strategy.
The great news is that the Qless queue management system can reduce walkaways by up to 75%. It's simple. Customers get notified in advance when they can check out at their favorite store. All they have to do is "check-in" through the Qless app via their mobile once they arrive in the shop. When their turn is ready, they will be called to join the queue. This system makes a holiday clothing store more efficient at managing queues.
The line manager app can also inform customers about previous people in the queue and accurate waiting-times. Since shoppers are aware of how long they have to wait, they can enjoy free time or come back when their turn to purchase is near. With this technology, stores can improve the customer experience by ensuring they don't have to wait in long lines.
Improve Customers' Overall Satisfaction
The virtual queue offered by the Qless app is a great feature for shoppers. Not only do customer waiting times shrink, but shoppers remain in control of their time. Fast and efficient scheduling appointments provide empowerment to customers. The management system benefits the overall holiday clothing store performance.
Since shoppers receive ongoing friendly communications, alerts, and notifications, they feel less stressed. The Qless innovative retail queue management app boosts customers' satisfaction by up to 100%. In turn, satisfied customers bring more benefits to stores, especially during this busy time of the year. They are more likely to recommend the brand or the store to peers or friends via word of mouth. Businesses truly win when their customers are satisfied and recommend them.
Customers are always looking for the best customer service. They want to feel unique and appreciated. Using a queue management app during the holiday season is one way a holiday clothing store can make their customers happier. Since shoppers can schedule their appointments in advance through the app, the staff feels better prepared when they welcome customers on-site. This means the staff can focus on providing a one-of-kind, special experience to their customers rather than rushing over and speeding up the sales process.
Provide personal, one-to-one offers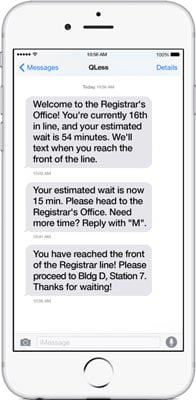 Customers in the US appreciate receiving outstanding customer service. Shoppers may even be willing to pay more just to experience excellent service. For any innovative brick-and-mortar shop, improving customer service is as important as offering great products.
There's also another strategy holiday clothing stores can implement to please shoppers. Customers do enjoy feeling unique. One strategy stores can use to entice clients is to provide personalized offers. With the Qless queue management app, shoppers are encouraged to leave feedback on the app, which they can do at their convenience.
These surveys collect data that's important for shops to make decisions on their operations and improve efficiency. Thanks to customer surveys, shop managers can reduce customer service delays or implement other tactics to engage customers. By improving its operations, a holiday clothing store can better understand their customers' needs. Management can also create innovative marketing campaigns that can benefit their shoppers as they capture relevant information.
Queue Management Over the Holidays
Shoppers are impatient and do not appreciate losing time in long, busy queues. Customers can abandon their planned purchase and never return to your shop if you fail at providing the best customer service.
That figure is important enough for any sales-driven holiday clothing store to take on new challenges – and invest in the right queue management system.
What if this season you could offer shoppers a unique way to shop? What if you could alleviate your staff from redundant tasks and stressful times that can only damage customer service?
Increase your revenue, boost your staff productivity and reduce long lines that are detrimental to your shop. Discover the Qless queue management app for your business and never lose any customers.