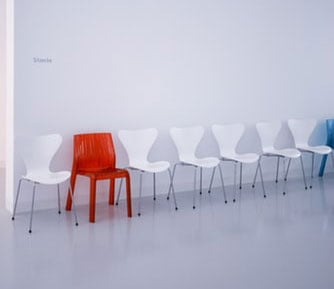 The simple mention of the DMV strikes a feeling of dread and loathing into the hearts of the most patient people, but DMV online appointment software can remedy those issues. While some DMV customers can get lucky and have their business completed that day in a timely manner, most are forced to make multiple trips and wait for hours in a crowded waiting room with other unlucky people. Even the most prepared people can get caught off guard by missing documents, causing them to have wasted time waiting in DMV only to find out they need to return later. DMV is one of the most notorious businesses for long wait times and highly unsatisfied customers. Now, we can change the entire way business is conducted with DMV online appointment scheduling.
Qless Appointment Scheduling Software
Imagine walking into a DMV and the waiting room is empty except for a few people being helped. You can secure your spot in line and go anywhere you want to while you wait. You could get lunch or go shopping with DMV online scheduling. However you choose to spend your time, you'll just be happy you didn't have to sit in the DMV and aimlessly stare at the posters with rising contempt.
Joining the Queue
With the Qless DMV online appointment software, this is exactly the type of experience your customers can expect. In fact, they don't even need to step foot in the DMV to secure their spot in line or request an appointment. Using the DMV's website, an app on their mobile phone, or a physical kiosk at your business location, customers can easily 'get in line' for walk-in services or request an appointment for a driver's license test or other services. Once in the queue, the software will send notifications to their cell phone to confirm they can attend and will keep them updated on wait times
Your customers will literally be able to join the DMV queue management system line from the convenience of their home using DMV online scheduling. That means no more wasted wait time stuck in the DMV building. Customers even get the option to request additional time if needed. Instead of being sent to the very back of the line and having to start over, they are moved further back in the queue. This option can come in very handy should they get held up by traffic or lengthy service lines in nearby retail businesses.
Increased Satisfaction For All
Long wait times are the main source of dissatisfaction for DMV customers. For years, the system for managing these lines has been to 'take-a-number'. Now, with the Qless DMV online appointment software, you can change the way people view a visit to the DMV altogether. When customers have the power to wait where they want to, they can make good use of their time and not feel like it was a wasted part of their life they can't get back.
When customers are happy, your employees will benefit too. With less wait time to foster frustration and aggravation, customers will be much more likely to treat employees with the respect and dignity they deserve. In the near future, you may even be able to tear down the glass and bars that separate workers from irate customers in many DMVs.
Your employees will also have access to a real-time dashboard where they can see who is being helped, who is waiting for service, what customers are there to accomplish, no-shows, walk-outs, and more. The Qless DMV online scheduling software dashboard gives them an overall picture, boosts productivity, and helps them focus on each customer individually.
Valuable Data & Analytics
The Qless DMV online appointment software comes with extra perks that help you boost promotions, collect customer data, and improve business operations. While customers wait in the queue, the Qless software can send notifications straight to their mobile phones about becoming an organ donor, registering to vote, or anything that your DMV wants to promote.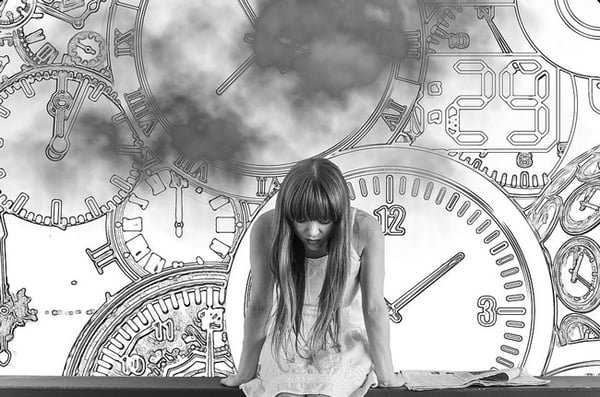 Once customers have finished their transaction, the Qless DMV online appointment scheduling software immediately sends them a short customer satisfaction survey that is recorded and organized into easy to read reports and graphs that can be downloaded as Microsoft Excel, Access, or CSV file formats. You will also have access to customer transaction types, trends, completion times, and other customer preferences that will help you plan for the future, assess employee efficiency rates, and optimize how the DMV processes work.
When customers are satisfied, they frequent your business more often and tell others about their positive experience. Good word of mouth and solid online reviews drive new potential customers to you, where you can convert them into repeat customers. Adding to your employees' satisfaction will help you retain quality workers. You can even use your DMV online appointment scheduling software data and analytics to drive employees to achieve better customer satisfaction survey results and shorter transaction times.
Revolutionize the Way We Wait In Line
The Qless DMV online appointment scheduling software is the future that will change the way people think about waiting in line for anything. While the DMV is one of the top industries that can benefit from the Qless app and its features, this software can be applied to numerous businesses, like theme parks, shooting ranges, government offices, healthcare, retail, restaurants, and more. If your company gets a line, Qless can quell your queue and empower people to wait anywhere.
Qless DMV online scheduling software works with common web browsers, is fast and easy to get up and running, and requires no hardware or expensive installs and updates. Once you use this system, you'll wonder how DMVs ever got along without it.
Get started clearing out your waiting room and contact Qless today to request a free business demo. You can also read our success stories from businesses that are already using the best DMV online appointment software.