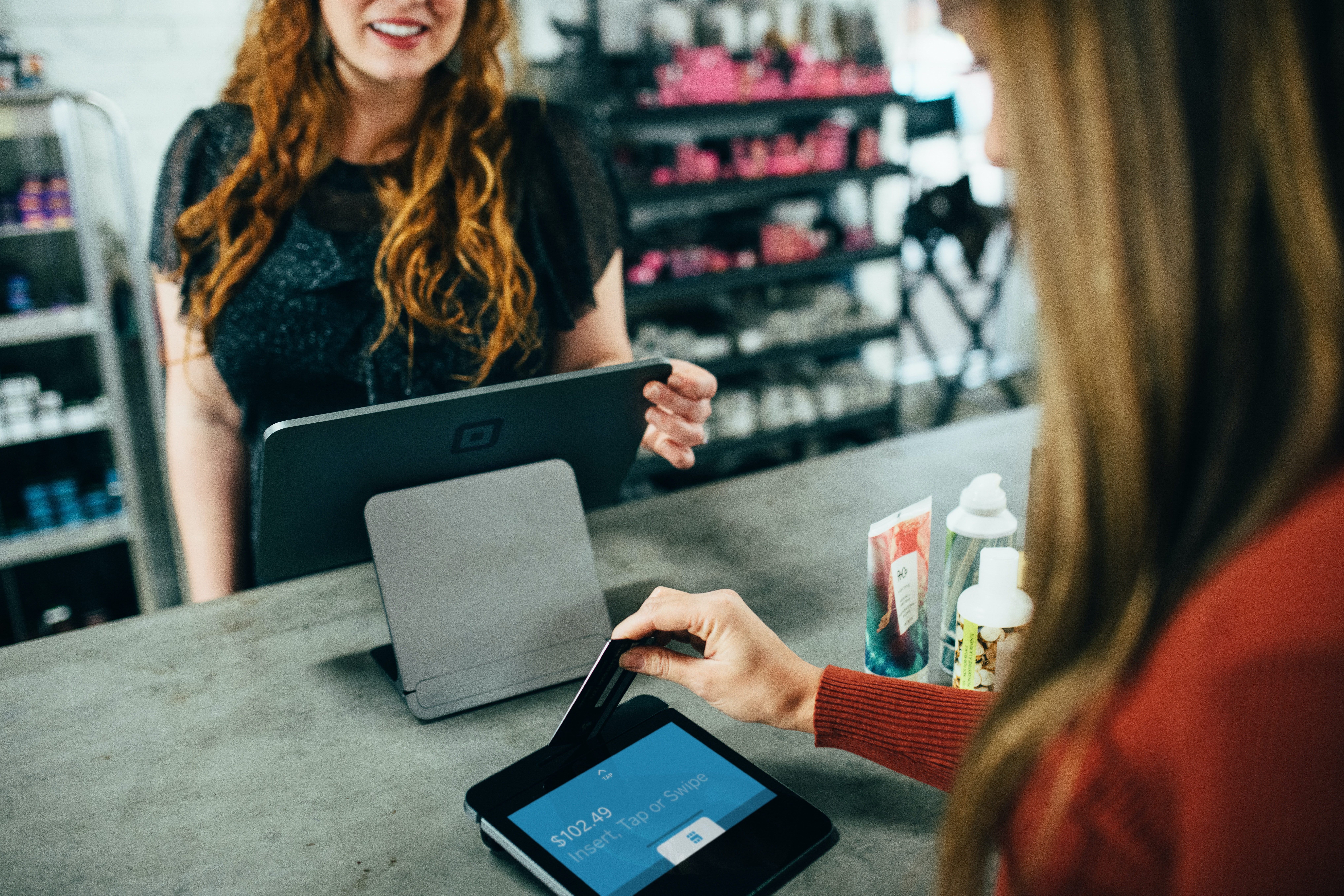 For retail store owners, the pandemic helped to emphasize a trend that we all expected to happen eventually: the rapid rise of online shopping. In the U.S. alone, 91% of the population is expected to shop online by 2023. That number is staggering, but that doesn't mean retailers should abandon in-person shopping experiences altogether. In fact, consumers regularly spend more money when shopping in-person, compared to online shopping. As stores begin to reopen their physical locations after the first wave of the pandemic, using technology can help modernize the in-person experience, attract more customers, increase revenue, and keep everyone safe.
Implement Texting
Texting is becoming one of the most popular forms of communication. So popular, in fact, that 75% of consumers don't mind receiving text messages from a brand–after opting in, of course. This offers stores an excellent opportunity to communicate with consumers and potential consumers on their terms.
Depending on how your store is planning on reopening, how you implement text messages into your customers' shopping experience can be different. Some stores have been offering shopping by appointment only, and in these situations, text messages can be used to confirm appointments or send out reminders. This also helps to prevent lost revenue by reducing the number of missed appointments. For other businesses that are reopening at limited capacity, text messages can be used to help store owners manage capacity by informing customers when there is space for them to enter the location. Text messages can also be used to inform customers of adjusted store hours, of sales, or when new products arrive in store. The possibilities are endless!
Manage Crowds
In most cases, stores have had to limit the number of people allowed inside at a time to allow for physical distancing. This has meant that many customers are forced to wait in long lineups, which can quickly decrease customer satisfaction.
An easy way to improve customers' shopping experience when your store reopens, while still maintaining limited store capacities, is by implementing virtual queue management systems. Customers can join these virtuals queues from anywhere–their house, their car, or outside the store. Once they've joined, the app will keep them updated on wait times and their place in line. If they're waiting at home, this can help them plan their trip to the store. If they're waiting nearby, they just have to enter the store when the app tells them they're allowed to. Since there is no physical line, it reduces the possibility of exposure to the virus. And since they can wait where they want, customers will instantly feel more satisfied with their waiting experience.
Improve Customer Service
Whether shopping in-person or online, customers expect efficient customer service. Technology can help stores to provide the outstanding shopping experience customers are looking for. Digital solutions like chatbots can be implemented to answer basic questions instantly. Available on social media pages or on websites, these instant messaging applications can allow customers to reach real or digital customer service agents, who can then direct their question to the appropriate departments. For phone inquiries, stores can leverage customer callback software to reduce wait times. This software allows for customers to call in and join a virtual queue. They can then hang up and wait for a customer service representative to call them back, giving them the freedom to wait where and how they want, instead of being forced to stay on the line. 
For in-person customer service, queue management systems can again be used. Instead of being forced to stand in line, the customer can browse the store while waiting to see a customer service representative. This can also help stores increase revenues, as it allows customers more time to shop. 
Despite the fact that online shopping seems to be taking over, there are still many benefits to improving and modernizing in-person shopping experiences. Beyond increased revenue, in-person shopping allows for customers and employees to make personal connections. This can lead to increased customer retention. As stores begin to reopen their doors after then pandemic, these solutions can make a positive difference to the customer shopping experience.