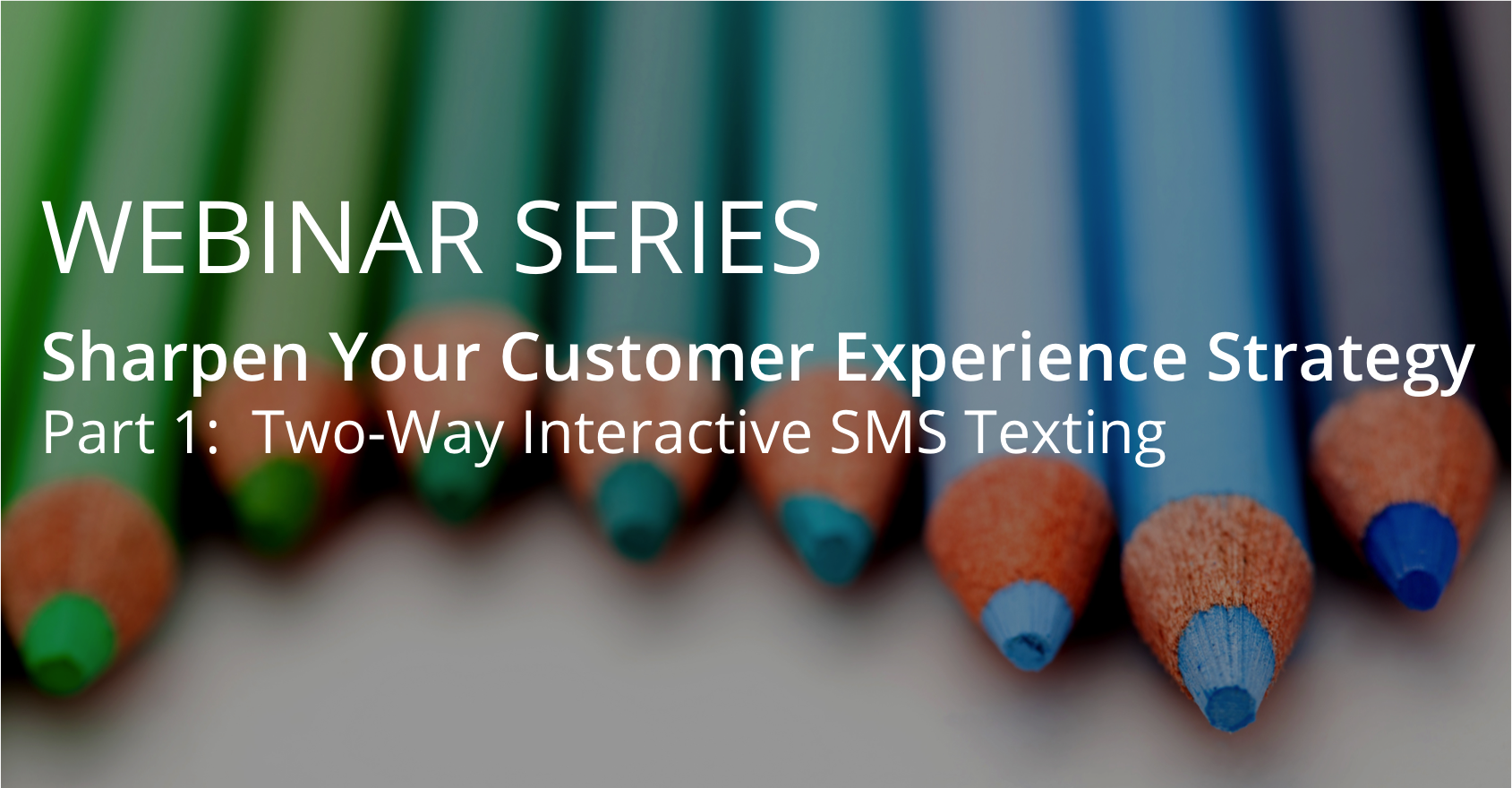 There is an undeniable shift in customer service. Today's "on-demand" economy has fundamentally changed the way we deliver service.

In this new era of competitive advantage, customer satisfaction is set by high expectations. When expectations are not met, loyalty and revenue rates decline.

With technology empowering customers, a winning strategy includes consistent, personalized, and high-value experiences. In Part 1 of our 6-part series, host Kelly Kliner uncovers how to engage customers with Two-Way Interactive SMS Texting to create a personalized digital experience, unlock 5-star reviews, and boost operational efficiencies.
In 30 minutes, you will learn how to:
1. Enhance customer communication and digital engagement

2. Improve the customer experience to unlock 5-star reviews

3. Safeguard customer loyalty for sustainable growth

4. Reduce no-show and walk-away customers

5. Improve operational productivity and efficiencies

Who should watch: Business leaders seeking to learn more about improving the customer experience, building loyalty, and boosting operational sustainability.