With today's technological options for businesses, it's easier than ever to collect customer information and optimize conversions for your business. Thanks to new software, and the cell phones that almost everyone carries around on their person daily, companies can improve their services and marketing efforts, create better customer experiences, and grow their brand awareness. Automated queue management and appointment scheduling systems make it simple to gain a competitive edge and attract new clientele.
Collecting Customer Information
In the past, businesses have had to be very creative when coming up with ways to record customer information for marketing and demographic purposes. Efforts like giveaways, signing up for email lists, website pop-ups, and other tactics are cumbersome and often require their own additional marketing costs. Collecting your customers' information and using it to optimize conversions is just an added benefit of using a queue management system that serves to reduce lines and wait times and make scheduling appointments a breeze for both customers and employees. When customers join virtual queues using their cell phones, a kiosk, or the company's website, their information is automatically recorded for your business's future use.
Creating Tailored Promotions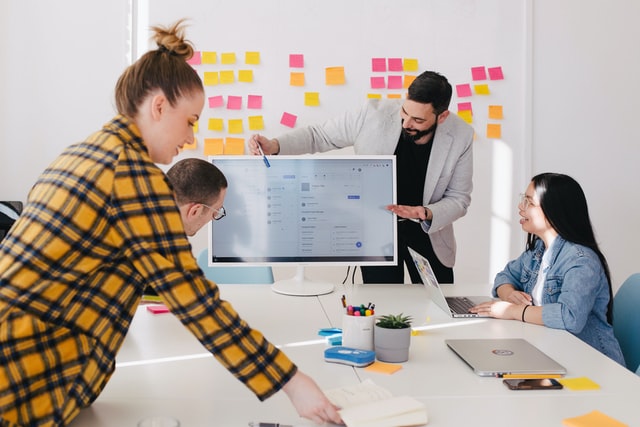 The Qless queue management system lets customers wait for service anywhere. While they wait, updates about wait times and line placement are sent to their cell phones. This same system records data about their transaction times, service types, return rates, customer satisfaction survey information, buying habits, preferences, and more. The data can be downloaded in easy-to-read graphs and reports. Business owners can then analyze this data and use it to create future promotions that customers will want to participate in. They can also see how well their employees are taking care of customers and how satisfied customers were with their transactions. The data can be used to optimize future conversions by identifying and improving areas of weakness in business operations.
Increase Customer Satisfaction & Positive Reviews
When customers are happy with their service, they leave positive online reviews that create a better reputation for your business. Customers research everything online before they ever consider stepping foot in a place of business or purchasing a good or service. If your business has bad online reviews, it will certainly chase away possible new customers and conversions. Optimized services give better experiences, achieve higher satisfaction rates, and help you conquer the competition.
Queue Management for Many Industries
So many different types of businesses can benefit from the Qless queue management system. If your company draws long lines and wait times or schedules appointments, queue management is for you. Industries like the DMV, higher education, government offices, logistics, retail, and healthcare are prime examples, though this system can be applied to many other industries as well. Visit the Qless website for examples of business' success stories. Your success story could be added next!
Contact us today to learn more about how to optimize your conversions with the Qless queue management system. We can provide you with a free business demo and answer any questions you may have.