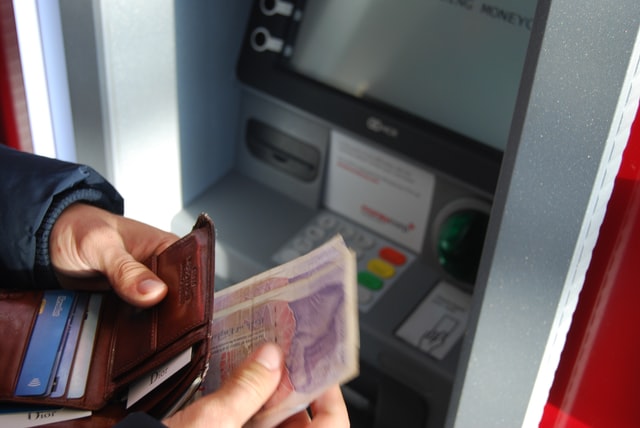 With the economy as uncertain as it is at the moment, the idea of keeping your money with a credit union as opposed to a massive bank corporation is more appealing than ever to the average consumer. But if you do not have the marketing resources that those big chains have, every advantage counts, and that is where our phone queue system comes into play. Learn how Qless can serve as a mediator between your customers and employees, increasing satisfaction and service effectiveness.
Quick Cash, Done Right
People are busy, and they almost certainly have other things to do while they wait for their withdrawal. A virtual queue will allow them to grab a coffee, make a phone call, or even complete some different errands instead of wasting their morning or afternoon in a slow-moving line. A phone queue will allow your patrons a level of flexibility that your competitors simply will not be able to provide, and the word of mouth that comes from their positive experience with our line software will leave a powerful impression.
A Treat For The Tellers
For a credit union, customer satisfaction is paramount, but that does not mean employee satisfaction should play second fiddle. A wide range of successes amid a myriad of industries proves that a phone queue that helps customers get what they want with greater ease also helps workers do their job with greater efficiency and increased satisfaction. Qless provides many tools and resources that come with its line management system that will allow your employees to streamline their day-to-day work, focus on the tasks that really matter, and provide a better experience to your patrons in the process.
Switch to a Phone Queue System
We are so confident you will fall in love with our line management system that we offer a free business demo for institutions and entrepreneurs that want to see what all the fuss is about. Convenient line software could be the deciding factor between prospective clients choosing your credit union or going elsewhere, so why risk losing business for the sake of sticking to old ways? We even offer a Return On Investment calculator so you can crunch the numbers yourself and see how well our phone queue system will work for your purposes.
If you still have questions, send us a message and ask us what Qless can do for your credit union. Customer satisfaction can make or break the success of any small financial institution, so give yourself a leg up and join forces with Qless today.