Picture a crowded retail store. Clients are waiting in lines attempting to get their shopping done despite an inefficient queue number system that leaves them impatiently anticipating their turn. The longer the customers wait, the more impatient they become. Now comes the resulting scenario with one of two options.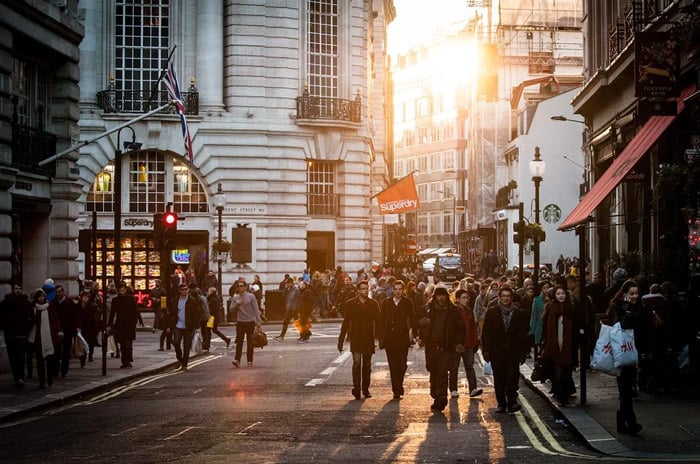 | | |
| --- | --- |
| The first option is that the angry client finally gets their turn, taking their anger out on employees, who in turn are disgruntled and demoralized. The second option is that the customer gets so sick of waiting that they just get up and walk away without buying anything. With no customer service numbering system, simple transactions become tedious and time-consuming. Shopping can be a dream or a nightmare depending on the circumstances, and with poor queue management, it is often a nightmare for clientele and employees alike. | Qless proposes an innovative solution. Why do you need to stand in a line to hold your place? Wander, shop, and find more to buy while you wait for your turn in a digital queue. Customers don't feel locked in and trapped when they have the freedom to roam the store and the tools to communicate quickly and efficiently with staff through updates sent directly to their phone from this customer service numbering system. Qless is in the business of making your job easier and making the clients shop happier. |
Why Is Qless Good For Retail
Retailers around the world are taking advantage of Qless's innovative approach to customer service. Rather than let potential buyers spend long periods waiting in line, Qless' queue number system makes it easy to get in and out quickly without any fuss.
When it comes to product releases, foot traffic can quickly complicate the day-to-day operation of a retail store. Qless uses its intricate customer service numbering system to keep all the excitement amped up without making people wait hours in long lines. Warehouse-style stores also receive a large amount of foot traffic as customers wander the store, ask questions, and buy products. All of these processes can be sped up and simplified with Qless's easy system. It is proven to boost operation efficiencies by up to 90%.
| | |
| --- | --- |
| How Does Qless Work? | Qless' Impressive Track Record |
| Qless is a one-stop-shop. It is a software that businesses in all industries are utilizing to automate and streamline their client relations. It helps employees to communicate with customers in a way that is easy, transparent, and fast. Most importantly, Qless' customer service numbering system easily automates waiting. It also does the following:Improves customer satisfactionImproves staff moraleReduces walkaways and lost sales due to long wait timesIncreases the likelihood of returning customersProvides a sleek, user-friendly interface for customers and staffCompanies can opt for a Qless kiosk on-site, or just digital access to the portal so that clients can register for appointment slots online. This means that rather than having a clogged waiting area full of dissatisfied clients, customers can wait from wherever, leaving your waiting room or store area clear of crowds and welcoming. | This customer service numbering system has benefits that span from improved customer experience to maximized business operations. The ease and efficiency of the queue number system make it easier to avoid losing brick and mortar clientele to digital stores. Here are some of the most compelling statistics about Qless' ability to transform retail stores.Up to 90% improvement of operation efficienciesUp to 99% improvement in customer satisfaction97% shorter on-site wait times75% fewer walkaways90% improvement in productivity among staff20% reduction of no-showsQless is the smart solution that does your job for you. While the customer service numbering system helps many industries, including government, healthcare, logistics, and higher education, it is the perfect fit for retail establishments. |
Skip The Wait, Get Right To The Shopping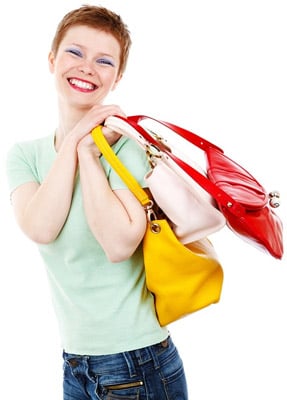 A major priority for retailers is customer service. An unhappy customer won't be coming back to buy more, or telling their friends to shop at the store they had to wait hours in line for. Qless' queue number system helps to streamline the process. It lets shoppers skip the boring wait times and just enjoy the parts of shopping that they love. Retail stores that use this customer service numbering system find that customer satisfaction skyrockets by up to 99%. This remarkable difference can be seen in an improved company reputation boosted by positive online reviews and lots of returning customers.
When customers get tired of long wait times on registers or to be served, they are more likely to be curt with employees. This means that not only are clients leaving dissatisfied, but employees are demoralized and upset. This makes it even harder to continue maintaining a friendly, customer-friendly environment that is conducive to good business. Qless takes the pain out of the customer service numbering system process and helps employees and clients to have a more pleasant experience from start to finish.
Try Using Qless To Automate Your Workplace
It's easy to get started with Qless. Because the interface is so user-friendly, integrating the system into your current operation is simple and doesn't require too much training for employees. Any job that deals with impatiently waiting clients can see the value in implementing this queue number system software. Take advantage of the many features of Qless, including:
Virtual check-in
Voice/text status updates directly to clientele
Bidirectional text and voice communication for customer feedback
Notifications when it becomes your turn
This customer service numbering system makes use of all of these exciting features to be the full solution to long queues. Contact Qless today to get started with this innovative new software system. Use the data you see from this software's intuitive system to make appropriate judgements about future chances to optimize operations. There are dozens of ways that Qless can turn any inefficient, clogged retail space into a well-oiled machine. Take advantage of just a few and start today.