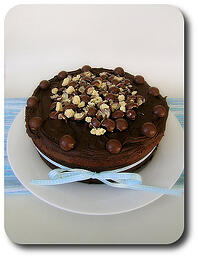 One of the cashiers at the Johnson County DMV shared this story with us this week, and we thought it was a great example of how Qless turns a mundane experience like waiting at the DMV into something as exciting as birthday cake! 🙂
I had a customer who came in, left, and when I [later] called her up to my station, she was really extremely happy with [Qless]. She told me that it was her daughter's birthday, and she was able to go home and bake a cake. And she actually took a picture of the cake and showed me what she baked. Instead of waiting [at the DMV] for 2-3 hours, she was able to go home and come back, and she loved the system.

When was the last time your customers were this ecstatic with your level of customer service?
Customers who walk into the Johnson County DMV simply use Qless Kiosk to see how long the wait is and enter their cell phone number. Then they receive a text message confirming that their spot in line is secured, and they can go home to bake a cake, head back to the office to get one more task done, buy groceries, pick up the kids, or whatever else makes them more productive than spending hours sitting in a waiting room, waiting for a number on a piece of paper to be called.
Get Qless and set your customers free. They'll love you for it.
–Tim