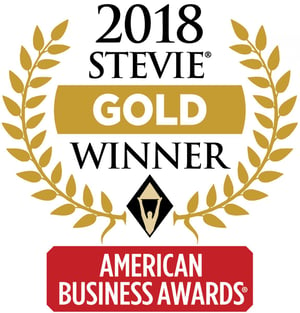 Qless has been recognized with another top-shelf award in the struggle against lifelong line-waiting. I'm referring, of course, to our latest Gold Stevie Award for stellar consumer services at the 16th annual American Business Awards.
This is our sixth consecutive and seventh overall ABA award, meaning that since our founding, we've won the top prize in our category more years than not. In their decision, the judges noted our "impressive growth" and "long-overdue innovation", giving me a lot of hope for the years to come. This is just one more reason to believe in the Qless vision of a world without lines.
Qless liberators have been making huge strides in a variety of industries with our award-winning services. DMV, education, government, logistics and retail experiences continue to see consistent improvements from our technology. All of these locations and more are benefiting from the important work that we're doing every single day.
With our innovative solutions for queue management and appointment scheduling, the Qless team is working on behalf of people who need more time in their day and less stress at their appointments (which is pretty much everyone.) The American Business Awards have recognized this hard work and dedication again and again and this recognition is just another sign that we are doing the right thing and making an impact.
Consider this: In film you have Katherine Hepburn with four Academy Awards for Best Actress. In music, you have Quincy Jones who won Grammys three consecutive years. In sports, you have Michael Phelps who won gold in four consecutive Olympics. These figures have become titans in their fields because of their work ethic, their continuous efforts to innovate in their industries, and the dedication to their craft that makes it obvious how far above the pack they've risen. In the business of saving people time, Qless is proud to similarly be without equal, earning our 7 Golden Stevie Awards while working to give people back hundreds of hours of their lives.
One Stevie award is an achievement to be proud of, but seven is truly representative of the scope of our work. Qless liberators are making a big difference in people's lives and it's an incredible honor to work with all of them.