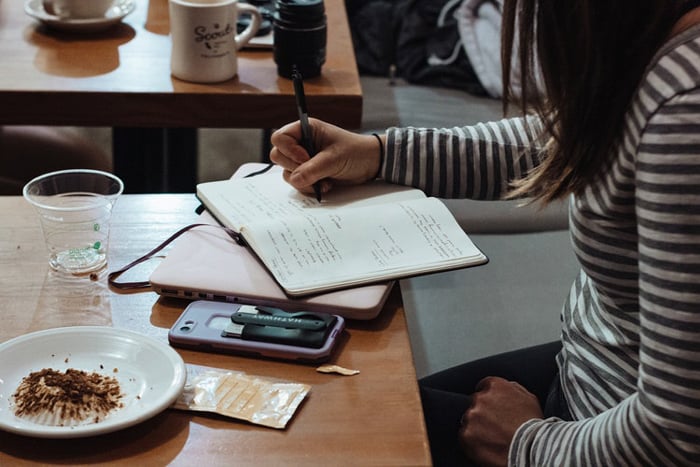 A college education can enrich someone's life, but only if they go through the process of enrolling and registering for classes. The problem lies in getting potential students to that point. A queue management device may not be able to help with the cost of college tuition, books, and board, but it makes the process of registering much less painful than it usually is.
University employees are spread thin. Not only do they have to help prospective students, but they're also responsible for assisting the existing student body. It's especially challenging to remain organized during the high points of the academic year, such as registration for fall classes, the financial aid applications for each semester, requests for adding and dropping courses, and graduation preparation in the spring. Traditionally, students who need to do any of those tasks are out of luck. That is to say, they usually have to deal with waiting.
That isn't the case when you have a queue management system in place. Suddenly, you have a virtual queue and a variety of ways to stay organized, on schedule, and on point. The new generation of students survives on tech. They prefer text messages to any other form of communication, and email as a last resort. College campuses need to evolve with their student bodies. To reach prospective students, you have to speak their language. You have to make things worth their while, as well. They aren't interested in wasting their time in long lines. They have precious little free time as it is. Learn how to grow with your students and encourage more admissions.
A Time Slot for Everyone
One of the primary benefits of a queue management device is its ability to ensure that everyone has a slot. With the Qless system, students know when their appointment will occur. They can still choose a time slot that works with their schedule. The dashboard for the management system updates in real-time, a function that allows students and employees alike to view open appointment slots. Students don't have to scramble to find time to register or pick out their classes.
What about the students who don't bother to book an appointment? Your campus offices can take care of them, as well. The system works to efficiently provide a place for everyone without displacing the students who go to the trouble to reserve a spot. Walk-ins don't receive priority, but they're able to sign up for any available openings. After lining up in the virtual queue, they can either wait for their appointment at the office or go on about their business.
Automatic Updates
Any student can choose to hang out at the office where they have an appointment, or they can attend to other errands while they wait. The management system won't allow them to miss their appointment unless it's a conscious choice. Qless alerts every student when their appointment time is getting close. The system can send out phone messages but, in keeping up with the communication preferences of today's youth, it can also send text reminders to students. That cuts down on no-shows and walk-ins, which can waste time and resources.
Improved Employee Productivity
Campus staff who can see what's on the docket are immediately more organized. Organized employees are more productive. With a successful management device in place, staff members don't have to play catch-up all the time. They aren't constantly working to make up for lost time. The dashboard of the device allows them to see why a student is visiting. Not only do they have the power to direct students to the correct office, but they can also prepare for each appointment beforehand. That moves everything along efficiently while ensuring that employees are always busy with worthwhile duties that apply to their jobs, rather than mediating angry students or fighting against a jammed up schedule.
Increased Student Satisfaction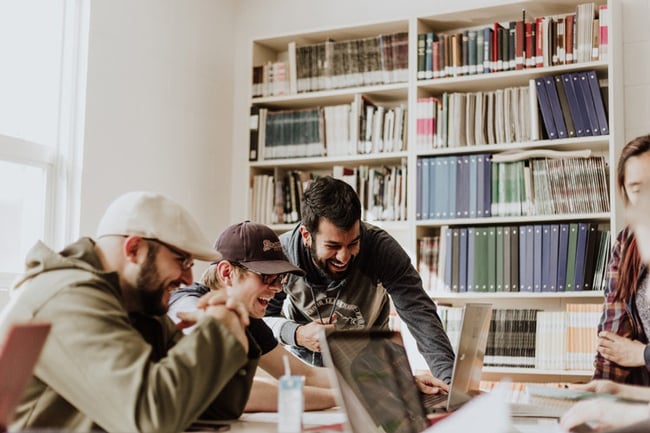 The student body's response to an updated queue system will manifest itself immediately. Students will be happier and more satisfied because they will finally feel as if they're being heard. Perhaps more importantly, a queue management device lets them know that the university values their time. Suddenly, they're more than their tuition bills. Knowing that they don't have to wait for hours to register for school will make them more likely to do so.
The system also cuts down on the risk of losing out on class registration. Students don't have to wait forever for an appointment with their advisors. They don't have to worry that the classes they want will fill up before they even get a chance to put together a course schedule.
Decreased Operational Costs
A queue system–or, rather, a queueless system–is a cost-cutting measure, too. The upkeep is practically non-existent, in that you don't have to continue paying for the system after the initial purchase, which isn't exorbitant anyway. It pays for itself in no time at all in the form of fewer wasted resources. The lack of scheduling errors and snafus saves time and money. Employees don't have to work overtime just to complete their daily tasks, either.
Lower Attrition Numbers
Owing to all of these benefits, a queue management device can decrease your university's attrition numbers. Students are far less likely to drop out when they're satisfied with their college. An organized, streamlined process, whether it applies to registration or financial aid, can make all the difference. Remember, too, that students talk. With a management system, they'll have nothing but good things to say.
Think about introducing a queue management device in your office. You owe it to your staff and your students to provide fast, efficient services that are genuinely helpful. Let your employees use their skills to fulfill their duties. Take away the frustration of clogged schedules and untenable wait times. Embrace the queueless approach.