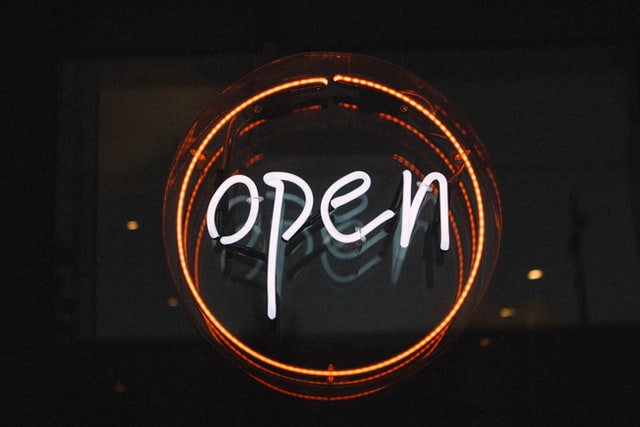 With the first phase of the pandemic slowing down, economies and businesses are beginning to reopen. But with social distancing measures still in place, most workplaces need to consider how to operate safely, with the health of their customers and employees top of mind. To navigate reopening under strict social distancing guidelines, businesses would do well to turn to the same thing that has gotten us through the pandemic–technology. Between click-and-collect, and queue management software, there have been plenty of technology advancements implemented in the past few months. These solutions will also be pivotal in helping businesses restart quickly with new safety protocols in mind.
Queue Management Systems
Government and public services, such as the DMV, have found that their offices are as busy as ever since reopening. After three months of closures, there is a backlog of driver's licenses to renew and paperwork to complete. That's why many agencies are turning to queue management systems to monitor the amount of people inside at a time, and increase safety for customers and employees.
With Qless line management software, customers are asked to line up virtually, using an app on their phones. They will receive updates on their place in line, wait times, and when they are permitted to enter the building. While waiting, customers can stay in their cars to maintain social distancing requirements. This also helps to manage the amount of people inside at one time and reduces contact with touchpoints. Traditionally, many DMVs used a number system, and all customers would stay in the waiting room until their number was called. Using apps modernizes this system and helps comply with health and safety guidelines. It also speeds up service by allowing people to move within the virtual queue if they will not be able to make it inside the building in time. Reducing health and safety risks, while improving customer service, is something all businesses should strive towards during this time.
Alternate Payment Methods
With cash, ATMs and pin pads now a hotbed for virus transmission, stores need to implement methods of payments that will reduce customer touchpoints. Payment apps were already gaining popularity pre-pandemic, and they will likely be even more widely adopted once stores reopen. Payment apps allow users to register their bank account information on their phones in advance. People can then tap their personal device to pay at the register, reducing the need to touch pin pads or handle cash.
Person-to-person payment apps have also been increasing in popularity throughout the pandemic. These help facilitate money transfers with a username. As long as both parties have an account, these apps can facilitate rapid money transfers. Before the pandemic, these were frequently used for small transactions between people who knew each other. Since COVID-19 became a global health crisis though, strangers have been using them to transfer money to those in need. Social media threads have popped up where users can post their account information and what they need money for, and others can offer to help. These solutions are popular due to their increased security and their rapid transfer speeds. Small businesses can also benefit from these P2P apps.
Increased Online Presence
Even with businesses and restaurants reopening, there will still be many customers who are reluctant to venture beyond their homes. That's why, even with the ability to operate a physical store again, it is important for businesses to keep up their online presence. For restaurants, this means maintaining online deliveries and online ordering. For retail, it means making sure that the information and stock on your website is accurate. It could also mean implementing click-and-collect, where customers can order online but pick up at the store.
For all businesses, online customer services solutions should also be prioritized for the best customer experience. Implementing virtual call-back queues can help serve people faster. It also offers a more pleasant interaction, as customers can hang up and still receive a follow up call from the service team. Businesses should also keep up with their social media. It's a great platform for getting information on how your customers feel about your organization. It's also a good place for your customer service reps to connect quickly with clients.
Preparing for Reopening
Businesses that are looking beyond the pandemic will all be facing the same concern: how can they move forward in the most efficient way while ensuring everyone's safety? Putting an emphasis on technology solutions that encourage social distancing and reduced contact will be important for keeping people safe. Luckily, these solutions already exist. By implementing them quickly, businesses will be prepared to reopen, whenever that time comes.