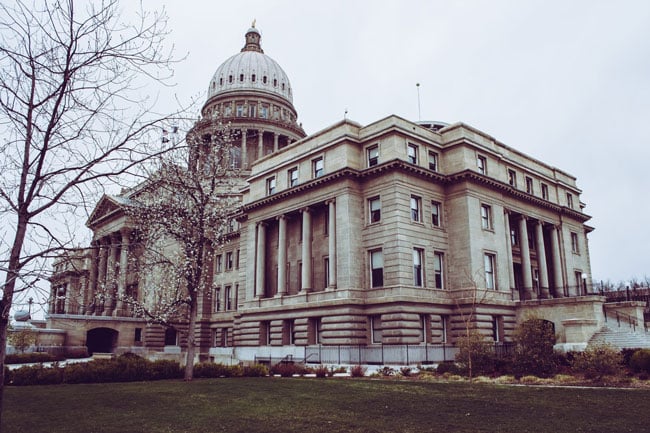 Schedule optimization software is the future of government offices. Businesses that deal with the public on behalf of the government are held to a higher standard. The level doesn't matter. Whether you work in a federal building, the statehouse, or hold a local city or county office, the public expects more from you. They have a point, too. As an agent of the government, in whatever capacity you serve, your job is to assist the taxpayers. That's true for the President of the United States and the local alderman. With that in mind, it's obvious that a smooth schedule is essential. The first come, first served number method of serving the people is outdated and frustrating. The people in your community aren't happy with it any longer, and you shouldn't be satisfied with it, either. There are better solutions available, beginning with Qless, which can take over your day-to-day schedule and organize it at a moment's notice.
Below, we have an explanation that details exactly how scheduling software can benefit your office. Any department from the IRS to the Public Works Department can use a scheduling program to organize their day-to-day business and increase the number of citizens they can see and assist successfully. That's a key advantage to remember: Qless does as much for citizens as it does for government employees. Departments with razor-thin budgets can also adopt the Qless model to save money across a variety of areas, beginning with the elimination of time-wasting activities that take up the energy of your staff.
Optimizing your schedule has far-reaching consequences, all of them positive. Change the reputation that your office has in your community. Prove to the taxpaying public that their government cares about them, respects their opinions, and values their time. Actions will go a long way toward showing the community that you're serious. Put the Qless model into practice today.
A Schedule for Citizens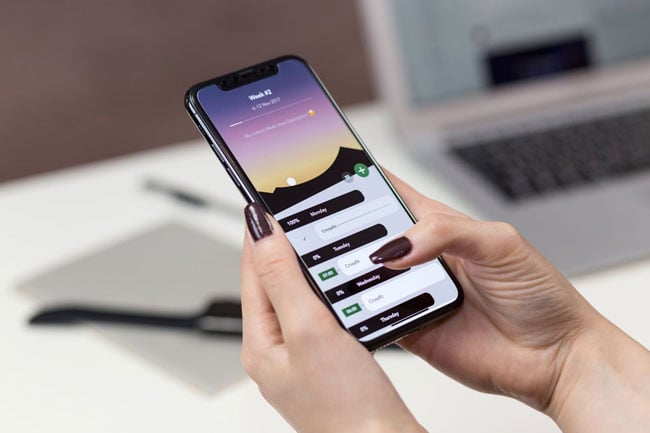 Citizens can set their own schedules through an office that uses schedule optimization software. Obviously, they still have to work within the bounds of office hours and employee availability, but with the Qless system in place, community members don't have to arrive at your office and hope for the best. They don't have to choose a number and hang out until it's finally called. With scheduling software, there are no numbers. There's not even a line.
People have a choice for appointment booking. They can go online and visit the department website, install the Qless app on their smart device, or pay a visit to your office anyway to use the kiosks that we can install on the property. They register with their name, phone number, and other pertinent details, such as the nature of their visit. That gives the system enough information to guide citizens to the correct person to help them, as well. More importantly, the public can schedule visits that are convenient, then show up precisely at the appointment slot.
The Day-to-Day for Employees
Schedule optimization software helps your staff exponentially. Nothing is unknown in the presence of the Qless system. A quick peek at the Qless dashboard reveals the daily plan. Employees can check to see how many visitors reserved an appointment, how many walk-ins there are, and what each person needs. Because of that, they can prep prior to each appointment to ensure that they have everything necessary to help the next person who comes to their window. They can also switch things around if they're running behind schedule or need to change around an appointment time. That's made even easier due to the fact that our appointment software allows employees to alert users about any changes or delays. The reverse is true, too, in that citizens are able to communicate with government employees via the app.
Cutting Costs with Efficient Scheduling
The introduction of schedule optimization software serves to reduce costs across the department. Because Qless is cloud technology, maintenance costs are low to the point of non-existence. Cloud platforms are notoriously easy to maintain and fix because of the nature of coding and programming. You don't need to employ any extra IT staff to run the software.
Furthermore, staff members no longer have to step outside of their designated duties. Specifically, their energy doesn't have to be devoted torganizing the waiting roomo soothing dissatisfied customers or organizing the waiting room. The Qless system is responsible for that. With the virtual line, dissatisfaction among community members should decrease dramatically.
An Uptick in Staff Morale and Customer Satisfaction
Maintaining a smooth schedule is excellent for staff morale. The schedule optimization software gives government employees peace of mind with regards to their jobs. They can focus solely on helping citizens who come into their department. Their resources and energies end up where they belong: assisting the taxpayers. They're able to spend more time helping individual visitors, and they know they're doing well. Their morale goes up as a result, and customer satisfaction soars right along with it.
You can use schedule optimization software to update and transform the infrastructure of your department. Qless provides forward-thinking solutions that encourage proactive measures from top to bottom. Instead of leaving everything up for grabs, our queue management system gives you the tools necessary to improve employee productivity by ensuring that staff members are occupied with a stream of incoming customers. Through various means, you can teach your citizens the value of using Qless to schedule appointments and to save them from waiting in a long, snaking queue.
Down-to-the-minute schedules, the ability to see what's coming at a glance, and improved allocation of staff resources permit your office to see a steady stream of visitors without over-committing yourselves, running out of time, or putting a heavy burden on your employees. Request a demo from Qless today. Find out how you can implement our system and begin reaping the advantages of an optimized, streamlined schedule. Read our whitepaper, The Digital Citizen.