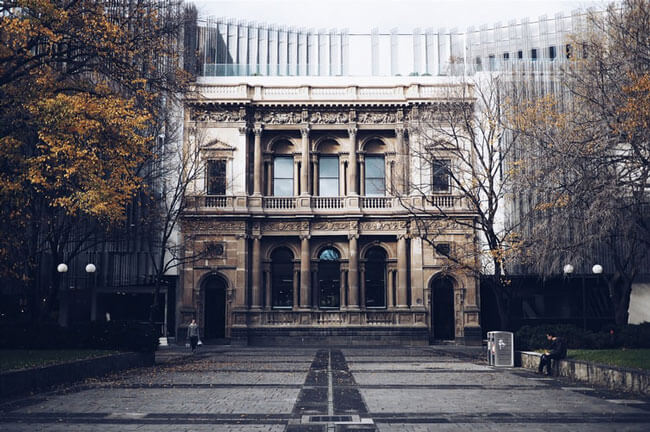 A smart queue system is all a college or university requires to revolutionize its campus. Queue software eliminates wait times across the board, giving college staff and the student body the resources and time they need to get on with their already busy schedules. Students, in particular, waste too much of their day standing in line, filling out paperwork, and turning it in again. Often, campuses are under-staffed, making it difficult for university employees to assist coeds in a reasonable amount of time.
Changing that system isn't difficult, nor is it expensive. All your college has to do is take a look at an illuminating Qless demonstration, which you can quickly request through our website. A demo reveals the potential of a wait management system. You have the opportunity to streamline the way your employees accomplish their responsibilities. At the same time, Qless offers you the chance to increase student morale by proving that campus staff respects their time and understands that it's precious. Every hour counts in college. In an hour, a harried student can attend a lecture, participate in a study group, finish homework for one or two classes, take a much-needed nap, or eat a nutritious meal. No one has the time or the energy to hang around, waiting for paperwork all day. It's unfair to students, not to mention that it places an almost insurmountable burden on the resources of an already-stretched staff.
Our Qless software removes the burden from your staff. It gives them the freedom they need to do their jobs, as well as the tools they need to do those jobs to the best of their abilities. As a result of the waiting system, coeds have freedom, too. They can secure a place in line for whatever department they need, and they don't have to show up at the office until it's time for their appointment. Once they arrive, they can dive right into the reason for the meeting, then continue with their day. Imagine what students can do with all of that extra time.
Speeding Up the Paperwork Process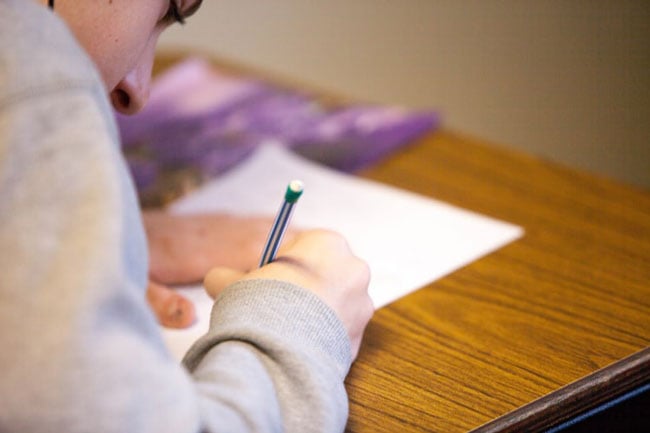 Paperwork is a tedious necessity once you reach adulthood. You can't get away from it. In that regard, college is an introduction to the real world, where every new job requires a significant amount of documentation. First-year students, especially, have truckloads of paperwork waiting for them the moment they arrive on campus. With each semester, returning students have to fill out financial aid forms, request to add or drop classes, transfer to new courses, put in housing requests, and more. Through Qless, students can check out the available appointments in the departments they're visiting. They can choose a time that works with their schedule and pick their place in the smart queue. The best part is that they can arrive at the designated time, do their business, and be on their way.
Crushing the Queue
Having a virtual line is the most significant benefit of a smart queue. The line exists on the cloud rather than in a physical space. Because there are no students to clog up the lobby or the waiting room, you don't need to delegate staff members to organize them. The students don't get impatient because they can get in and out quickly, and staff members don't spend time searching out documents and forms. They know what the incoming students need since users can share details about their visit when they register and book an appointment with Qless.
Welcoming Student Feedback
A campus is only as successful as its student body. It's only as happy and content as its student body, as well. The Qless smart queue not only saves time and enhances morale, but it also gives staff members and administrators the ability to elicit student feedback. In addition to tracking user behaviors, you can take that information and use it to identify any issues in your workflow and policies. You have the option to request constructive criticism from users outright, as well.
Signing Up for Classes in a Blink
Registering for classes is one of the most tedious aspects of college life, but it's also one of the most essential. Students have to attend classes, after all. With the help of a smart queue, students can sign up for appointments to go through the college catalog and sign up for new courses each semester. Remote queuing ensures that there's not a crowd of students in the registrar's office, plus it increases the chance of coeds being able to get into required classes.
Reducing Costs Throughout Campus
Smart queue software can cut costs throughout campus. Staff members aren't responsible for wrangling coeds, meaning that they can focus on their jobs. They see more students due to their organized daily schedules, which appear on the Qless dashboard. Because appointments move quickly, both staff and students are typically in jovial moods. They don't feel frustrated or impatient.
To change the entire future of your campus, you only need to introduce a smart queue system. Colleges and universities are institutions for higher learning. Each campus houses a world of possibilities for an untold number of coeds, who choose to continue their education because they want to improve their lives. Not too long ago, there was this idea that filling out forms and waiting in line could strengthen a student's character. These days, students are under immense pressure, however. Time is always tight. There's absolutely no reason for coeds to waste their days with mundane activities. While identification, financial aid, and registering for classes are all necessary, the processes are outdated. Your campus needs a technology upgrade. Begin with queue software that allows you to minimize wait times and manage the flow and traffic in every department on campus. For information about improving campus operations and retention rates, read our campus without lines whitepaper.