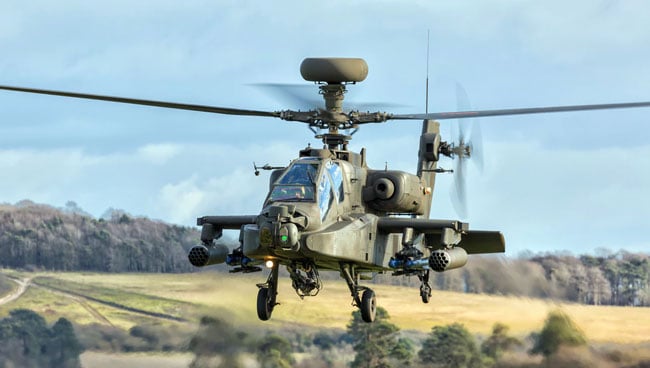 Military life requires duty, commitment, and teamwork. One part of the package that isn't always promoted is all the time spent lining up. There are line ups for badges, to report for duty, to wait for news from home, and for special assignment instructions on base. One airman made use of his time by pondering while waiting in a line up for news from home. Technical Sergeant Herzog's simple idea saved his military airbase more than one hundred-fifty thousand dollars a year.
Sgt. Herzog says it all started out as a spark of innovation. His idea was to take the modern technology he knew was already being used in restaurants, government offices, and college campuses and apply it to the Nellis Air Force Base in Nevada. His proposal:
Eliminate paper numbers and move into the future
Use text messaging and queuing software to allow staff on the base to join line ups remotely
Spend more time productively while waiting in a "virtual queue" instead of physically lining up in a crowded room or hallway
For those who have never seen remote queuing technology in action, this list may seem like a dream. But the future is here and so is queueless software, which is already in use across the nation. From educational facilities to medical offices, industries nationwide are using Qless to spark innovation and eliminate long lines. Here's how the same software can be strategically applied to improve life in the military.
Increased Efficiency
Since life on base requires a high level of efficiency already, adopting technology that saves even more time and reduces effort just makes sense. Here are some ways Qless software already has a proven track record of increasing productivity and efficiency.
It can shorten on-site wait times by up to 97%
Shows an increase of staff productivity by up to 90%
Boosts operational efficiency on base by up to 20%
Uses mobile technology instead of paper numbers
Using Qless software is a simple and cost-effective way to increase efficiency on base and keep spirits high. Shortened wait times alone could save staff hours of unproductive standing around. Instead, they could be honing skills, working out or collaborating with colleagues while they wait remotely.
Proven Cost Reduction
Every military base looks to increase pride and spark innovation by reducing costs in delivering service to personnel. Sgt. Herzog saved his base 150 thousand dollars a year–imagine the savings if every base countrywide adopted this new technology? Here are some ways using Qless helps reduce costs.
More personnel are assisted and processed over the course of the day using queueless software, allowing them to spend more time productively outside of a line-up.
Data resources allocate administrative staff more effectively. Let our algorithms analyze busy periods and help you prepare to schedule more or less staff at designated areas.
Spark innovation by reducing the space needed for long line-ups. Repurpose your waiting areas to make them more functional. Without crowds and lines, bases can make better use of the space they have.
Another huge proven cost reduction is the minimal upkeep of a software system that uses what your staff already have. With an initial investment of about thirty thousand dollars, Sgt. Herzog had everything he needed to save his base five times that amount and drastically increase morale.
Boost Morale on Base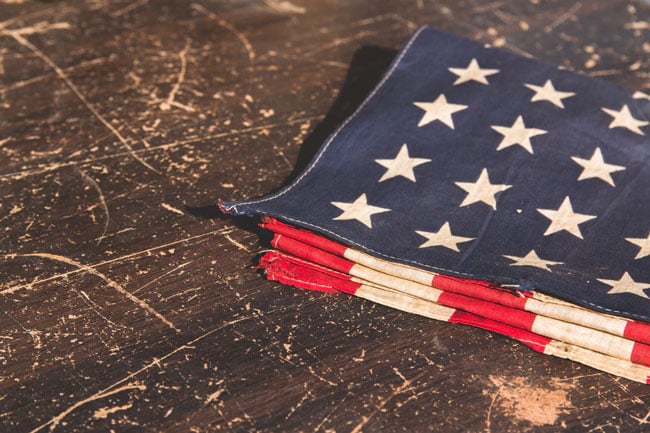 One way to spark innovation and boost morale on base is to eliminate the guessing game from line ups. Instead of navigating to a 'designated area' to collect news, badges or other crucial information, new queueing software helps staff and servicemen and women line up remotely from anywhere.
Line up in the virtual queue from the dining hall, the gym, the clinic or while out with colleagues
Allow a simple App and customizable SMS text messaging service to keep personnel posted on wait times
Request more time when needed, and allow others to be bumped up in the queue
The glory of a remote queue is that your staff can focus on the task at hand without wasting time controlling crowds. Spark innovation with one simple upgrade. In times of high-stress, such a boost in efficiency could be a game changer for military servicemen and women.
Let Analytics Guide Administration
Administrative officials on base can access real-time data for each queue to see where improvements can further be made. Queueless software analytics keep administration in the know about data at each location on base.
Detailed reports include no-show data, return rates, outcome and service duration
The command center lets you customize voice messages and SMS messages by department
Surveys sent right after the appointment help collect feedback and optimize the system to keep things moving quickly and efficiently
A spark of innovation is all it takes to set your base on the path to success. Qless data is encrypted in transit and data is protected at rest with AES encryption for protection and security so that your analytics remain highly secure.
Set a Solution in Motion at Your Base
If you walk into Nellis Air Force base today, you won't see many paper numbers and old machines. Instead, you'll see a completely streamlined approach, created with the guidance of Qless experts. Sgt. Herzog says other bases across the country can experience these effects – reducing wasted money and wasted time. His tips:
Find an airman or woman who is passionate about solving problems
Give them the tools they need to succeed
Don't be afraid of failure. Qless is a proven success story
Using a queue and creating virtual line ups on base can quickly boost your team's morale and spark innovation. Qless experts work with your team to individualize your system and create an easy transition. Contact us and find out how Qless can work at your military base.