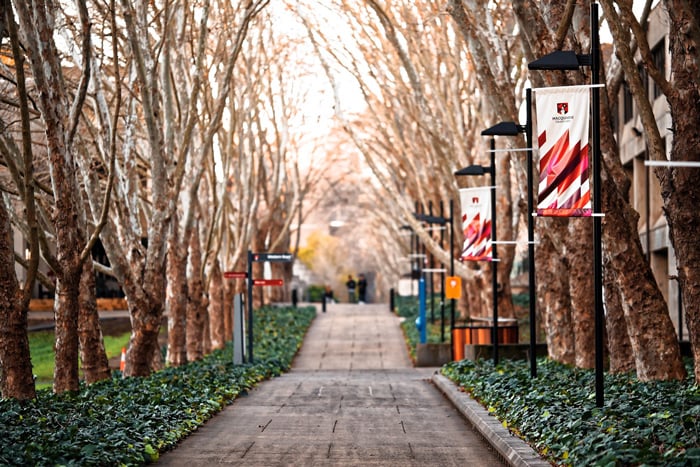 Although the beginning of one's post-secondary journey can be an exciting time, the enthusiasm of many prospective students is often dampened by arduous college admissions processes.
Under the pressures of looming deadlines, impeccable document precision, and tentative acceptance, some applicants find these long-winded periods of uncertainty to be stressful and grueling.
However, in this digital age, there are various ways to streamline the admissions process, improving convenience and efficiency for both students and staff. Many colleges have found massive success by implementing student admission management systems, which allow them to shorten queue times, boost productivity, and mitigate some of the apprehension that's commonly associated with the college admissions process.
Here's how it works!
Streamline Document Delivery and Pick-Up
One of the most universally-loathed components of the college admissions process merely involves dropping off and obtaining various requisite documents. Even though the task itself is simple and straightforward, prospective students often find that their progress is hindered by long lines and extensive waiting times.
Fortunately, student admission management systems are an effective way to streamline the document delivery and pick-up process. By providing applicants with the option to join a virtual queue via their mobile phone or on-campus kiosk, prospective students can maintain their place in line without being physically present. As a result, the freedom afforded by digital queueing allows applicants to spend their waiting time as they please, including the option to rekindle their excitement for college life by exploring the campus or attending a seminar.
When an applicant's position in the queue is approaching, student admission management systems can alert them via text (SMS) or phone message, ensuring that they have ample time to return and exchange documents without ever stepping foot into a line.
Maximize the Value of Your Advisory Appointments
For many prospective students, the college admission process can be daunting. Assembling the correct documents and transcripts can take a considerable amount of time, and some applicants may have pressing questions for colleges that can't be answered by documentation alone.
Fortunately, many colleges allow aspiring students to book appointments with qualified advisors who can help educate them and inform their post-secondary decision making. However, due to the value of their expertise, college advisory departments are often over-booked and under-staffed, resulting in long wait times for appointments.
Thankfully, student admission management systems can increase the efficiency and availability of advisor appointments by allowing prospective students to book online in several ways, including via text (SMS) or from an on-campus kiosk. By checking the advisory department's availability online, applicants can ascertain whether or not an appointment slot is available before visiting, resulting in less time wasted and more productive advisory sessions.
For extremely busy admissions offices, some systems even allow advisors to seamlessly integrate their appointments with walk-ins, allowing for even greater scheduling flexibility.
Identify Inefficiencies with Tracking & Reporting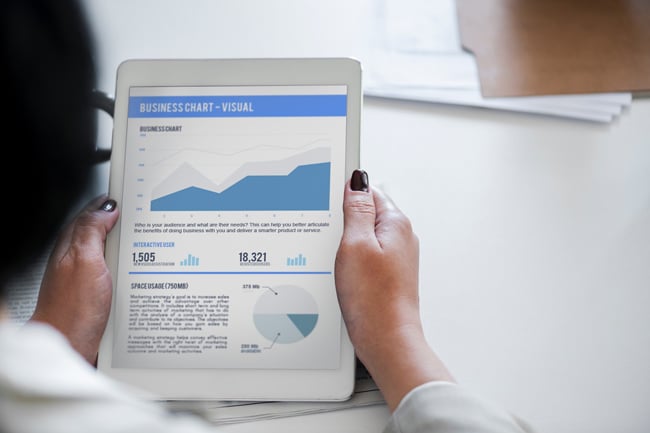 For the average student admissions clerk, each busy day behind the desk can be a blur of activity. With hundreds of applicants submitting documents, requesting appointments, and filing for services on a daily basis, it can be difficult to identify areas of inefficiency and disorganization.
However, with student admission management systems, college staff and administrators can gather insights about their various queues through in-depth data reporting. Data rarely lies, and by analyzing what works and what doesn't, staff members can strategize and refine their admissions process to be more efficient.
Because many admission management systems are designed to manage all active queues across campus, these systems can collect data from multiple queues daily. The data collected often includes illuminating metrics such as:
No-show rates
Return rates
Appointment outcome
Service duration
Average wait times
Although this data could all be collected manually, student admission management systems provide college staff with a centralized hub for their queue reporting. Every piece of data is clearly represented and accessible via intuitive online interfaces, allowing staff to compare and contrast without referring to mind-numbing spreadsheets or a calculator.
Keep Applicants Up-To-Date with Service Interruption Notifications
College admissions offices can often experience delays or interruptions in their services. However, unlike delays in other services, delays in the student admissions process can be particularly disastrous.
Due to the time-sensitive nature of college admissions, service interruptions can spell certain doom for applicants. The inability to file documents or seek advice threatens the application status of prospective students and can often negatively affect their eligibility for enrollment.
Thankfully, with student admission management systems, college staff and administrators can announce delays in real-time by communicating with applicants directly via text (SMS) and voice message. Although delays are sometimes unavoidable, giving applicants real-time updates on service interruption goes a long way towards increasing transparency during the admissions process.
Offering service interruption notifications also demonstrates that your campus respects the time of your students, both prospective and current. In fact, many campuses report a 100% increase in user satisfaction upon implementing a student admission management system.
Transform Your Admissions Process Today with Qless
With Qless, you can boost the overall efficiency of your campus and reduce headaches during admissions season with our intuitive and easy-to-use queue management system.
Unlike other comparable systems, Qless is entirely web-based, ensuring that you won't have to worry about complicated hardware or software installations. Our service is always up-to-date and doesn't require manual updates or maintenance by top-notch tech experts. Just sign up, set up, and start streamlining your campus experience in minutes!
Qless is trusted by many esteemed colleges, including The University of Texas at Dallas, Santa Monica College, and others. With Qless, these colleges have been able to:
Reduce student attrition rates by 50%
Increase student satisfaction rates to 75%
Decrease the operational costs of student services by up to 45%
To discover how Qless can boost your campus efficiency, contact us today to request a business demo for your college or university.