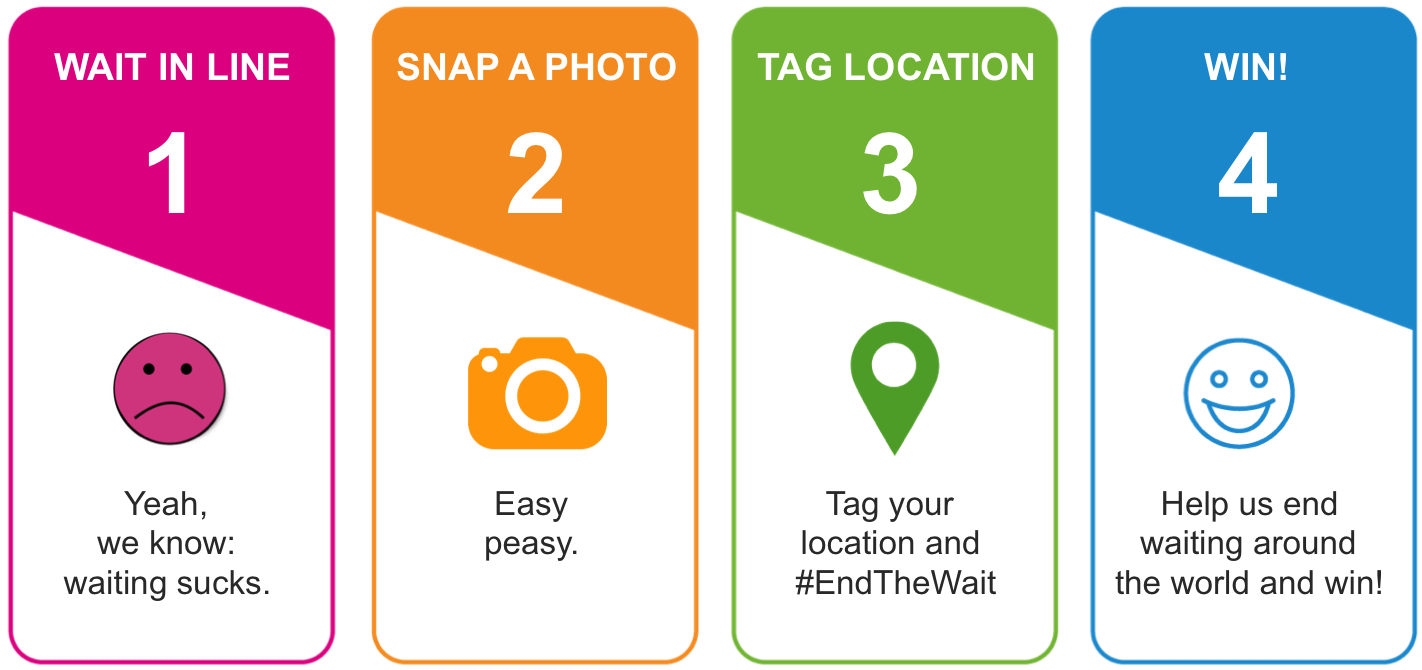 At Qless we empower people to manage their own time and wait anywhere they want.
Help us eliminate lines around the world by sharing a photo of a long line – be it at a bowling alley, a theme park, your favorite restaurant, at a doctor's office, on a college campus, at the DMV…anywhere!
Just snap a photo of a long line, tag your location, and #EndTheWait!
Check out the 3 amazing prizes! We will announce the winners on August 31.
Good luck!