A student reads in the library.
In higher education, the student experience focuses on student learning and the level of engagement in the classroom. While this is an important aspect of the educational experience, more colleges and universities are competing for the very best students, and this calls for an even more holistic approach to student experience across the campus.
There are many ways to transform the student experience, but one of them that stands out is queue management on college and university campuses. Long lines for various student service points are the norm but, unfortunately, are a leading cause of dissatisfaction and frustration among students and staff.
The solution lies in queue management systems like take a number app. How can queueless systems transform student experience?
Reduced Wait Times for Students
Long queues have long been unavoidable in educational institutions. From the registrar's office, bookstore, athletics venues, library, retail points on-campus, and other service points, students bear with the long lines. Alongside the fast-paced culture in campuses today, queues are a huge frustration. In one case, one in five of students in Texas left a university pharmacy to fill their prescription elsewhere because of the wait.
The good news is that queueless systems offer a solution. Colleges and universities can reduce wait times for students by investing in queueless solutions like electronic queuing and virtual queuing. Qless for education is one of the leading take a number apps that can be adopted across campuses with the goal of eliminating waiting in line. Students can simply join a virtual queue via a website or their mobile phone and get a notification when their turn is approaching.
Effectively Manage Crowds
One of the greatest challenges for colleges and university administrators is managing crowds, especially during course registration, enrollment, move-ins, parent visits, graduations, and other major school-related events. In most cases, these events end up being a nightmare for administrative staff who're trying to offer services as fast as they can. Without the capacity to handle a high volume of students, the result is often a poor service experience.
However, with a queueless system, students can book a place in the queue in the library, in class, or at a coffee shop, all long before they go to the service point. With personalized queue solutions, students can receive text messages via take a number app and know their place in line. This is a convenient solution for effectively managing the student body.
Optimize Service Efficiency
With traditional lines, most of your staff will deal with lengthy lines, meaning they're always busy while students idle around for their turn. A virtual queue management solution makes it possible to easily equalize the distribution of responsibilities, reducing downtime for staff and students alike. A queueless system optimizes service efficiency, improving the student experience. You can now:
Automatically signal staff when appointments arrive
Manage wait times and appointments seamlessly
Streamline traffic flow at service points
Transfer students to another queue when necessary for faster service delivery
Get Vital Footfall Analytics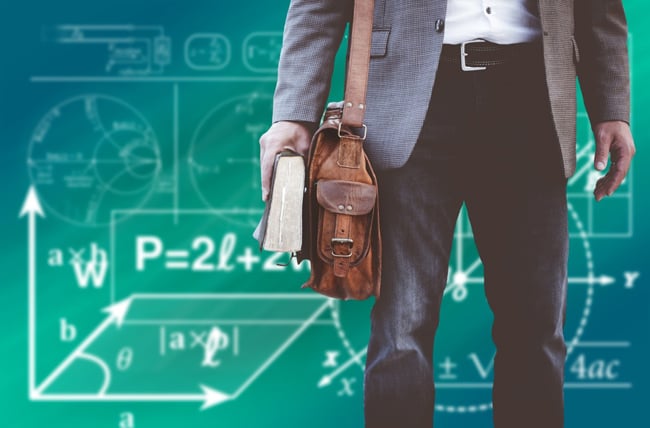 A professional is on the move.
A queue management system provides critical data that helps administrators improve their queuing efforts. For instance, footfall analytics can help you see how many students are waiting in line and give your staffers the information they need to predict when they will be busiest. Taking advantage of the data collected from your take a number app will ensure more efficient organizational responses to meet the growing needs of students.
Transform Your Student Experience With Qless
It's time to transform the way students think about on-campus services. The Qless queuing system can help you eliminate long lines and get valuable insights to help you improve on-campus services.
Request your free demo today to get started.