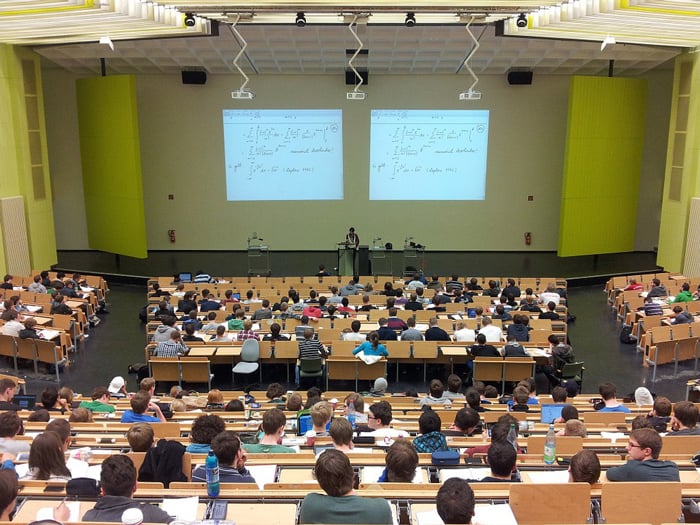 Students take notes during a lecture.
Higher learning institutions are constantly looking for efficient ways to streamline the student experience. Managing your university's waitlisting needs is a critical step in ensuring that students can sign up for a class or wait for open seats. To make this process easier, investing in a waitlist management software is a great way to schedule and confirm waitlist appointments all in one convenient place.
A university waitlist management system makes your students and staff happier and ensures your university runs smoother. Here's how it works:
Every Student is First in Line
Scheduling university classes is not always easy for lecturers, especially with varying class schedules, overlapping courses, and student enrollment choices. For instance, if you have a counseling class or want to waitlist students for an upcoming class, you can easily add students to join the list and wait for open seats in your class.
In case a student in a scheduled class drops, an open seat is available and can be filled by any student on the waiting list. However, being on the waiting list doesn't guarantee any student an open seat in the class. It simply gives waitlisted students a priority to get an open seat. This means that every student is first in line with waitlist management software.
Adding New Students and Notifying Them is Easy
With a student appointment scheduling app like Qless, you can easily add new students to your waitlist on any device. You can also choose what information to capture for new students, such as their email, phone number, learning preferences, requested class, and more. Alternatively, you can also allow students to sign-up themselves, which is more convenient.
Notifying students of open seats in classes is easy. Typically, when a student joins a waitlist or is waitlisted by a teacher, they get a confirmation message with helpful information. When there's an open seat or their turn comes, they receive an automated text. While waiting, students can see where they are on the public waitlist right on their phone or laptop. They can also take themselves off the waitlist.
Get Additional Insights to Improve
Waitlist management software also allows you to add custom notes and view and download waitlist reports. With additional insights, you can identify your frequently absent students and spot trends that help you improve your class attendance and student performance. All your student information is in one place.
Get insights into peak hours, wait times, busy days and more so you can better manage student experience and student performance. The fact that you can add extra services, staff members, and other custom options to meet your unique student needs means that you enjoy a more streamlined waitlist management process.
Get Started With Qless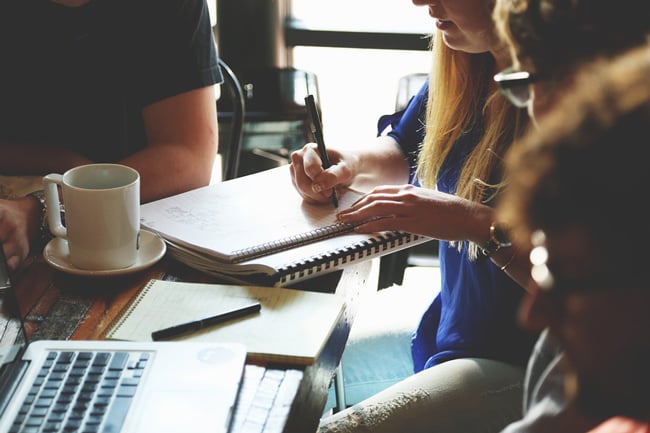 Looking for a smart online waitlist management software? Look no further than Qless. Create simple and straightforward waitlists with automated SMS notifications and custom options to keep your students more informed. Enjoy features like wait time and student data analytics, appointment scheduling, and in-app checking all in a single easy-to-use platform.
Ge a free business demo now.