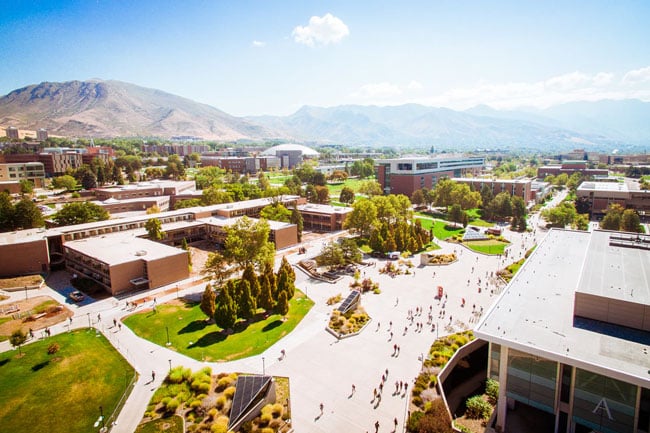 As massive institutions, colleges require robust systems of organization to sustain their operations. With thousands of students and hundreds of programs, the average college campus is built upon a complex infrastructural network that necessitates diligent planning and rigorous efficiency.
However, the need for effective systems of organization is especially apparent in college admission departments. As enrollment rates increase globally, colleges need ways to streamline their admissions processes in the interest of supporting ever-growing student populations.
Fortunately, college admission management systems provide digital solutions designed to dramatically improve the college admissions process. With built-in features like mobile queueing, digital queue management, and data collection, colleges can enhance their campus operations for both students and staff.
Enhance Queue Efficiency
On a daily basis, most college admissions departments are tasked with exchanging various documents with students including course registration forms and student ID cards. In the best cases, these exchanges only take a few minutes at a time. However, when admissions season is in full swing, college departments can become bogged down by long wait times, resulting in frustration and dissatisfaction.
Thankfully, college admission management systems like Qless include support for virtual queueing, which allows students to join college admission queues via SMS text, web browser, mobile app, or an on-site kiosk. By implementing digital queues, college admission departments can greatly expedite the speed of their services and attend to more students in a shorter period of time. Meanwhile, students can wait wherever they'd like and will be automatically notified via SMS text or phone message when they're next in line.
With college admission management systems like Qless, colleges can also add and configure multiple queues for separate departments and functions around campus. Creating a queue is as simple as navigating to the Qless dashboard and entering essential queue details such as availability, scheduling options, and average wait times. Staff members can even upload a custom image to represent each queue.
Improve Access to College Admissions and Advisory Departments
For prospective or new students, transitioning to college life can be daunting. Fortunately, colleges can ease the transition by ensuring that their students have easy access to the guiding influence of college admissions and advisory service departments. One of the best ways to facilitate access to college services is by implementing a college admission management system.
While most college campuses do a good job of ensuring that campus services are readily available, a significant amount of staff time is lost to mere student forgetfulness. For college students, juggling the responsibilities of their academic, social, and extracurricular lives can make them forgetful. Consequently, many students are often late for their admission appointments or miss them entirely.
Thankfully, college admission management systems like Qless tackle the detrimental impact of no-shows head-on by ensuring that students receive timely queue and appointment reminders. When a student's appointment time or position in a queue is approaching, Qless will automatically notify them via SMS text or phone message, increasing the chances that they'll show up for prompt service. Due to the effectiveness of these notifications, college admission and advisory departments can maximize the value of their time and help more students successfully transition to college life.
Schedule Services and Plan for Success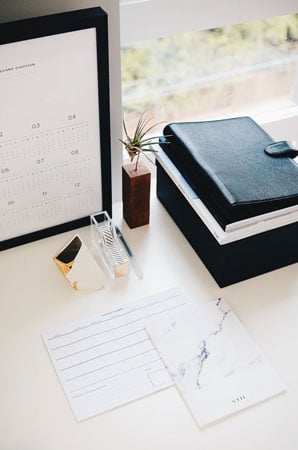 Regardless of where you're looking, the most effective college admission departments rely on two core principles: organization and planning. By closely monitoring and managing their operations, colleges can ensure that the needs of their students are met in a timely and efficient manner.
Although there are many ways for college staff members to manage their time, college admission management systems are favored across numerous campuses for their simplicity and ease-of-use. For instance, the Qless Calendar provides admission departments with a feature-rich visualization of each queue, allowing staff to organize appointments, dynamically change resource availability, and monitor multiple queues at a time. Best of all, the Qless Calendar is entirely web-based, so access is never more than a few clicks away.
Upon logging into the Qless Calendar app, college staff members are met with a graphical calendar that depicts all upcoming admission appointments. The software allows staff to color-code appointments based on the service type, click to expand appointment details, or manually create appointments on behalf of students.
With built-in digital calendar functionality, college admission management systems give campus staff the tools they need to enhance their efficiency, boost productivity, and stay on top of their schedules, even during peak admissions season.
Expedite Queue Service with Custom Kiosk Fields
Although most college admission departments focus on driving efficiency through improving the quality of service itself, colleges can drastically improve their operations by implementing features that prepare staff for upcoming appointments in a preliminary fashion.
For instance, upon arriving for service, admissions staff might ask students to provide details such as their student ID number, the reason for their visit, or their current student status. However, by gathering this information before a student reaches the front of a queue, college admission departments can provide students with more specific, targeted assistance and significantly shorten the length of each appointment.
Thankfully, many college admission management systems include built-in data collection features that allow campus staff to effortlessly gather custom information from students when they join a queue. With Qless's custom kiosk fields feature, college admission departments can integrate a wide variety of custom input fields into their check-in kiosks, including:
Drop-down lists
Open text fields
Required fields
Optional fields
Because systems like Qless are digitally-managed, college staff can add, delete, or reconfigure custom kiosk fields at any point. The changes will then be applied across all eligible Qless kiosks, ensuring that staff can gather essential student data swiftly and effectively.
Roll Out Qless and Empower Your Campus Today
Qless is an award-winning college admission management system that's trusted by numerous reputable colleges, including the University of Texas at Dallas and Santa Monica College.
To learn more about invigorating your campus experience with Qless, read our whitepaper, Campus Without Lines.