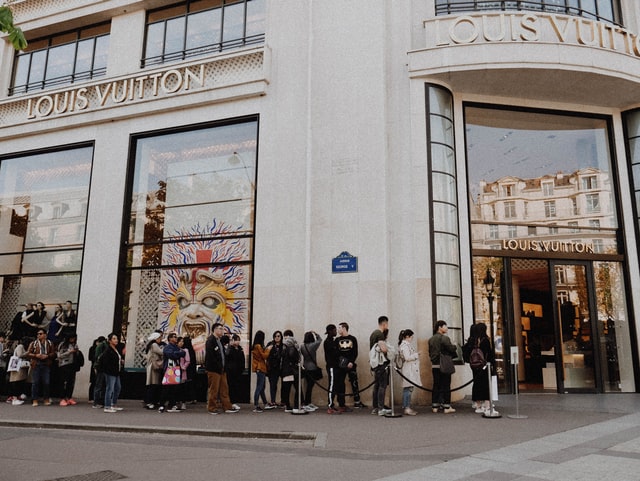 No matter what kind of business you operate, you can probably agree that you wish things ran a little more smoothly when the place gets packed with customers. Our line software can make operations more efficient during the busiest of times, and improve customer satisfaction as well as employee morale. Let us explain how!
Saving Your Customers Time
No one likes to wait around while they could be doing other things, which is why our queue management system is such a revelation to so many customers. By freeing them from the constraints of waiting in a physical line, patrons are free to explore the premises, run other pressing errands, or do anything else they want with their new allotment of time provided by our innovative line software.
Making Space
If you're wondering what a line app is, one of the hidden benefits is that our system not only frees time for existing customers, it frees space for potential customers as well. Long lines can be a big turnoff for inviting street traffic in, which means that our line software makes your business more visually appealing as well as tangibly faster and more pleasing for your customers.
Helping Your Employees
An employee who becomes overwhelmed by foot traffic and procedural operations is one who is far more likely to make mistakes and quit due to the stress of their work, which proves that streamlining the queue experience is not only important for customers, but for workers, too. Our line software is proven to increase employee productivity by leaps and bounds, thanks to its easy-to-use interface and ability to quickly move customers to the objects of their desire; this creates an environment where workers can be proud to do their best work every day.
Try Qless For Yourself Today
We would never expect you to simply take our word for it that our line software can completely change the way you do business, which is why we offer a free business demo. If you have any questions that we did not answer here about what a line app is and why it could be great for your company, we are always happy to help. Just contact us for more information. You should never limit your business to the old way of doing things when a better alternative exists, so join the cutting edge and try Qless today.