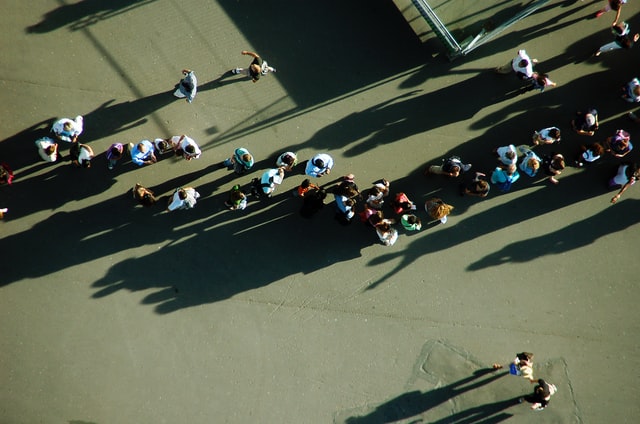 Many people can get so used to the old way of doing things that they may not even be aware that preferable alternatives exist. Until recently, getting in line and waiting for goods and services was the only option, but thanks to our appointment scheduling app, that process is being dramatically transformed. Let us explain what Qless is and how it can radically improve the way you do business.
What is Qless?
Qless has many components, but simply put it is an app that allows for remote online scheduling and queue management that provides a simple interface for customers and workers alike.
Who Can Use Qless?
Because of its intuitive and flexible design, Qless is an appointment scheduling app that can be used by a myriad of businesses and industries, whether that be a café, a government office, or anything in between.
What Are Some of the Benefits of Qless?
Qless has a vast number of success stories to its name, but when it comes to specific numbers that come with our calendar scheduling software, some of the high points include:
100% improvement in customer satisfaction
90% boost to staff productivity
97% reduction of on-site wait times
No-shows and walkaways reduced by 75%
A 99.7% customer retention rate for our appointment scheduling app
Where is Qless Available?
Qless has a remarkable track record of success that lays claim to businesses all over the world, from America to Spain; if you have a public area and access to electricity, Qless can help you no matter where on the globe you may be.
What About Jobs That Don't Engage With the Public?
While many of our examples have dealt with public-facing businesses and institutions, such as retail and government agencies, our research has shown that Qless makes a fantastic choice for logistic industries as well; our appointment scheduling app has proven to be an invaluable resource for places like warehouses, harbor shipping operations, and more.
What Are the Qualifications That Qless Brings to the Table?
Qless is staffed by a board of advisers that bring a bevy of experience in the tech world to our operations, having created many startups and companies that have led to international success (including Qless).
Can I Read Some of These Statistics For Myself?
Of course! Qless is transparent with our appointment scheduling app technology and its efficiency, which is why we offer a robust selection of educational whitepapers to potential clients who want to see how we work (and for established partners who want to learn more, too).
How Can I Start Using Qless?
Our calendar scheduling software comes with a free business demo for all interested parties, allowing you to make sure Qless is right for your project before you commit to it.